Marjorie Taylor Greene voted out of Freedom Caucus after clash with Lauren Boebert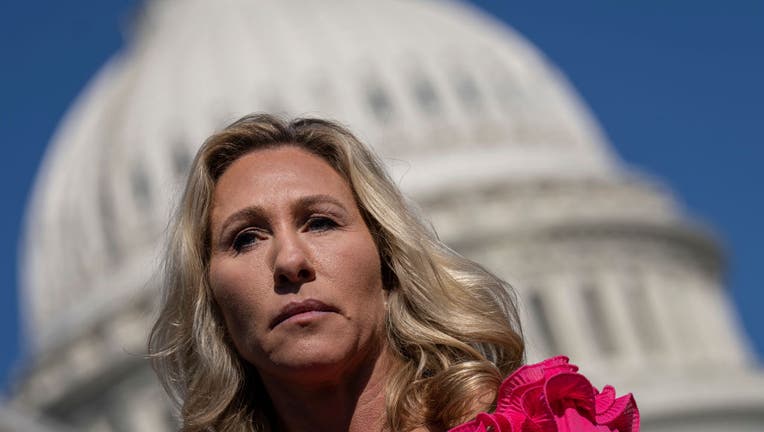 article
WASHINGTON, D.C. - Georgia Congresswoman Marjorie Taylor Greene is now out of the House Freedom Caucus.
The majority of the conservative caucus voted to oust Greene just before the House recessed on June 23.
"A vote was taken to remove Marjorie Taylor Greene from the House Freedom Caucus for some of the things she's done," caucus board member Rep. Andy Harris told Politico. "As far as I know, that is the way it is."
The vote took place just days after Greene clashed with fellow Republican and Freedom Caucus member Lauren Boebert on the House floor. During that argument, Greene reportedly called Boebert a "little b----."
Harris told Politico that argument led to the vote, calling the board's decision an "appropriate action." 
"I think the way she referred to a fellow member was probably not the way we expect our members to refer to other fellow, especially female, members," the Maryland representative said. 
This is the first time the caucus has ever removed a member. One other member, former Rep. Justin Amash of Michigan, quit the group in 2019. 
In a statement released after the news of her expulsion came out, Greene did not specifically address the group's vote but said that "I serve Northwest Georgia first, and serve no group in Washington."