Man arrested, another wanted for alleged robberies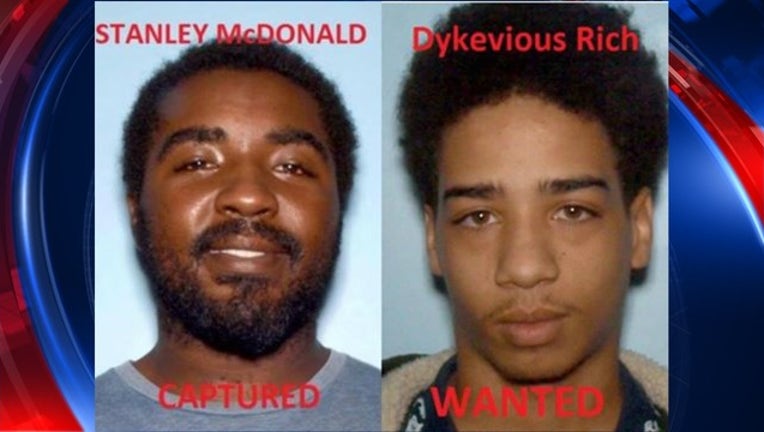 article
ATLANTA - One man has been arrested and another is wanted after police say they were involved in a string of robberies across Atlanta, East Point, and South Fulton.
Stanley McDonald, 21, has been arrested and is in the East Point jail, and charged with armed robbery, according to police.
Dykevious Rich, 20, is currently wanted by authorities and has outstanding warrants for Armed Robbery and Possession of a Firearm during the Commission of a Felony.
Police say the two went on a robbing spree on August 16. They were driving a black Chevrolet Malibu. A subdivision where one of the crimes was committed had video surveillance and a tag reader that captured the license plate of the vehicle that the suspects were driving.
The Fulton County Police Criminal Investigation Division began an immediate investigation and both suspects were subsequently identified, according to police.
Please do not attempt to apprehend, please contact 911 or your local police department.
If you know the whereabouts of Dykevious Rich please contact Crime Stoppers at 404-577- TIPS or the Fulton County Police Criminal Investigations Division at 404-613-6600.