Last day to vote for ATL's TSA canine in TSA Cutest Canine Contest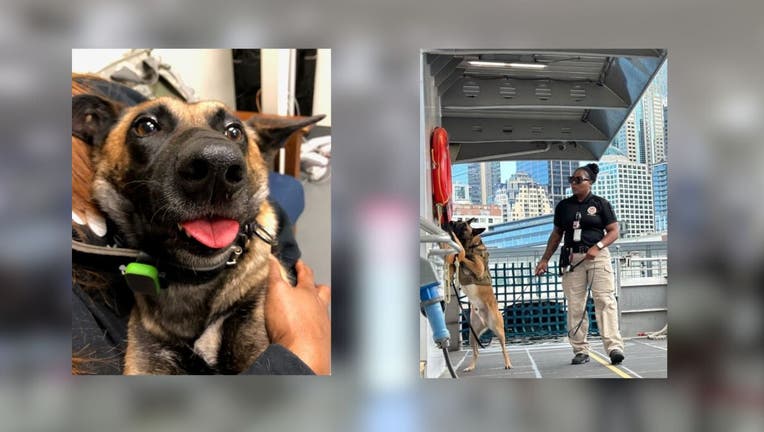 article
ATLANTA - Today is the last day to vote for the cutest TSA canine.
For the first time ever, a canine who works at Hartsfield-Jackson Atlanta International Airport is a finalist.
The dog's name is Joker-Jordan and he is a 6-year-old Belgian Malinois. He works with his handler Roschelle at ATL to help detect explosive material at the airport.
"ATL has one of the largest groups of TSA Explosive Detection Canines in the U.S., and we're honored to have Joker-Jordan representing us in the finals," said Robert Spinden, TSA Federal Security Director for Georgia. "Joker-Jordan is a hard-working and fun-loving member of the team who very much enjoys his job keeping travelers safe."
All voting is being conducted via TSA's social media platforms including its Instagram, Twitter and Facebook accounts. TSA will announce its "Top Dog" on Aug. 28, to coincide with National Dog Day.   
Joker-Jordan is paired against the other finalist in this year's contest, Dina, a German Shorthaired Pointer from Harry Reid International Airport in Las Vegas.