Atlanta mom accused of murdering sons in oven waives court appearance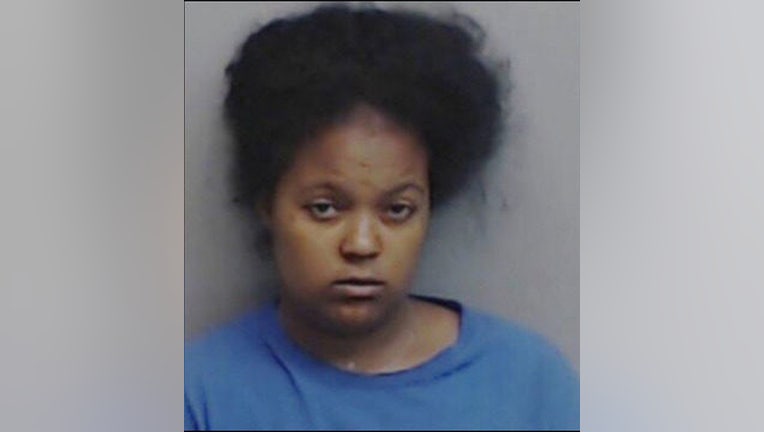 article
ATLANTA - An Atlanta mother accused of killing two of her children by putting them in an oven has waived her appearance before a judge Friday morning.
Lamora Williams was scheduled to appear before a Fulton County Superior Court judge at 9:30 a.m. Friday for a final plea hearing.
In court, lawyers for the state and Williams said they have agreed on a special setting for a trial date in the future.
Williams declined to appear in the courtroom, speaking to her attorney outside away from cameras. 
In October 2017, Williams called 911 at around 11 p.m. and told an operator that she had come to find two of her sons dead. Arriving at the scene, officers found the bodies of 1-year-old Ja'Karter Penn and 2-year-old Ke'Yaunte Penn. Both toddlers had "burn marks on their bodies," authorities said.
Williams told police that she left her three children from noon until 11:30 p.m. Friday with a caregiver and came back to find the children dead and the caregiver gone, 
"When I came in, the stove was laying on my son, on my youngest son's head, and my other son was laid out on the floor with his brains laid out on the floor. I don't know what to do. I just came home from work," Williams was heard saying in the 911 call.
Williams first telling the dispatcher that her cousin was babysitting and left the children alone, but then asks the operator to assure her she will not be blamed for their deaths
"Can you please help me? Like. Can you please tell me, like, I don't want to get locked up because this is not my fault? I had just came [sic] home from work," Williams said.
Ke'Yaunte Penn(Courtesy of the family)
But investigators said that is not what happened. The charges laid out in a warrant which stated the 24-year-old mother put Ja'Karter and Ke-Yaunte in the oven sometime between 11 p.m. Thursday and 1 a.m. Friday. 
A third child, 3-year-old Jameel Penn Jr., was found in the home. He was not injured.
At the same time Williams was making her 911 call, the boys' father, Jameel Penn, was also calling 911 from his workplace. He told a dispatcher Williams had just video-chatted with him, showing him the dead bodies of his sons.
"She video called me and showed me this and I seen [sic] it," Penn tells the operators. "I think they are really dead.
Brenda Williams, the mother of Lamora, said her daughter has a long history of mental illness. She believes Lamora snapped after breaking up with Penn.
Lamora Williams has remained in custody at the Fulton County Jail since her arrest. She is facing two charges of murder as well as charges of child cruelty, lying to police, and concealing a death.