Kendrick Johnson: Parents of teen found dead in gym mat file lawsuit against GBI, sheriff's office
LOWNDES COUNTY, Ga. - The parents of Kendrick Johnson, a Lowndes County High School student whose body was found in an upright wrestling mat, have filed a lawsuit against the Georgia Bureau of Investigation and the Lowndes County Sheriff's Office about what they claim is "false information" connected to the investigation into his death.
"It's a shame that we have been having to fight for 10 long years and nobody seems to care about Kendrick. He's just another child that they want to sweep under the rug," said Kendrick's mother, Jackie Johnson.
It's been 10 years since Johnson's body was found by classmates and alerted a coach, who contacted emergency personnel.
Sheriff's investigators decided soon after that Johnson died in a freak accident, stuck upside down and unable to breathe while trying to retrieve a shoe that fell inside the upright mat. Johnson's parents have long insisted that someone killed him and that school officials and law enforcement covered up the crime.
"We live there.  We know how this town is.  We know how they will lie.  We know how they will cover up for one another," said Kendrick's father, Kenneth Johnson.
Last year, Lowndes County Sheriff Ashley Paulk released a synopsis of the case file, saying that investigators have continued to believe the teen's death was accidental and there was no foul play.
Kendrick's parents Kenneth and Jackie Johnson dispute the sheriff's conclusions and call the situation a "cover up." As part of the new $1 billion lawsuit, the family and the lawyers say they are hoping to "address the materially false information" in Paulk's synopsis.
"We are going to continue to keep fighting for Kendrick because his life mattered," said Jackie Johnson.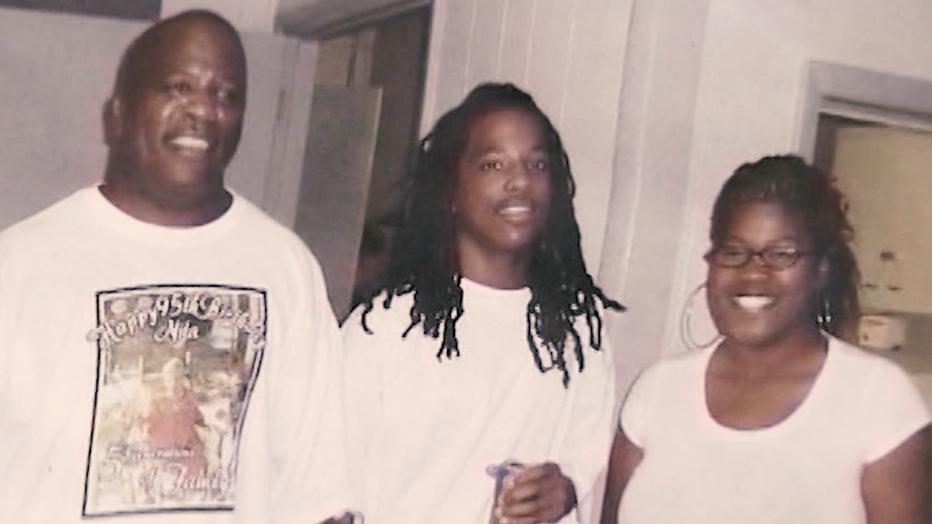 Speaking Tuesday after filing the suit, Kenneth Johnson said one example of what the family says is false information is law enforcement's statement that there was no trauma or major bruising on his son's body.
"All the evidence they collected contradicts the cause of death on the death certificate as well as the synopsis," said the Johnsons' lawyer, Jonathan Burrs.
Johnson says that photos of the body taken after it was found showed damage from something like a Taser or stun gun.
"What the Johnsons found was that there was materially false information in that synopsis that could've only come from the medical examiner that invented this narrative, and we say invented because there is no evidence to support it," Burrs said.
As part of their concerns, the Johnsons claim that their son's body was "butchered" and "mutilated" by a medical examiner with the Georgia Bureau of Investigators during his autopsy.
KENDRICK JOHNSON: SHERIFF SAYS INVESTIGATION INTO GEORGIA HIGH SCHOOL ATHLETE'S DEATH A 'WITCH HUNT'
"One retired surgeon declared they had not seen anything remotely resembling the body of Kendrick in more than 43 years from their experience with autopsies," the family wrote.
The Johnsons say they will take their fight over the investigation to the U.S. Supreme Court if necessary.
"They killed the wrong child, but they got the right parents because we are going to continue to fight for Kendrick," Jackie Johnson said.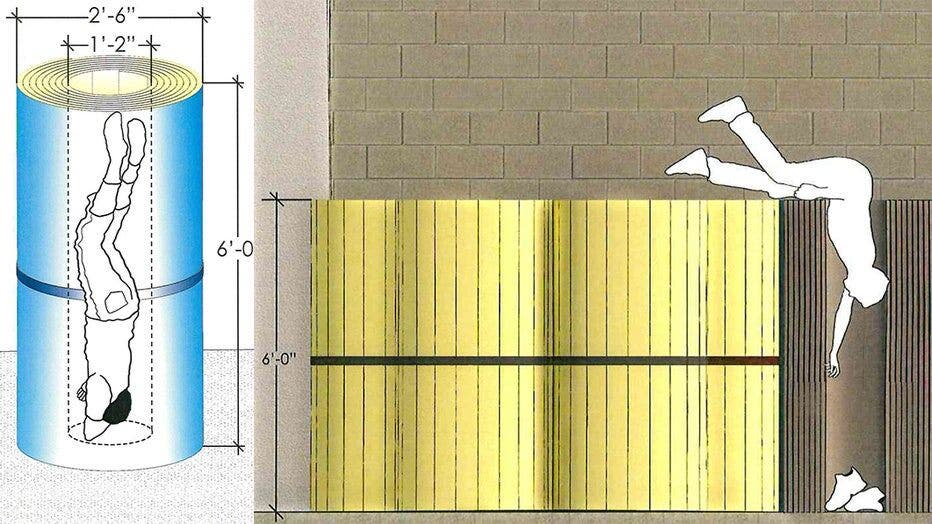 Investigators at the scene when Johnson's body was discovered and a submission from the Valdosta-Lowndes County Crime Laboratory found no evidence of blunt force trauma or foul play. The crime lab submission found "signs of skin slippage on Johnson's
Evidence in Kendrick Johnson death investigation
In 2013, the Georgia Bureau of Investigation ruled Johnson's death an accident, determining the cause of death was asphyxia. Three years later, federal officials closed the case, saying investigators "found insufficient evidence to support federal criminal charges."
"I do find it disturbing and unethical that this investigation seemed to turn into a 'witch hunt' after the FBI told the United States Attorney for the Middle District of Georgia that they had found nothing criminal, and they consequently were closing the case," Paulk's statement said. 
Investigators learned wrestlers would occasionally store shoes inside wrestling mats, according to Paulk's synopsis. Illustrations in the investigative file show Johnson reaching into a mat to retrieve shoes. His body was found with the head facing downward and feet visible from the top of the mat. 
Investigators at the scene when Johnson's body was discovered and a submission from the Valdosta-Lowndes County Crime Laboratory found no evidence of blunt force trauma or foul play. The crime lab submission found "signs of skin slippage on Johnson's abdomen area, face and arm."
Cameras saw Johnson at 1:27 p.m. on Jan. 10, 2013, "walking at a fast pace" near the area of the gym mats. That was the last time Johnson was seen alive.
Concern of a cover-up
Paulk shot down the notion of a cover-up, saying "it would be impossible to conceal any evidence" because of the involvement of multiple local, state and federal agencies. 
The sheriff has put up a $500,000 reward of his own money for anyone to come forward with information that leads to an arrest and conviction of anyone connected to Johnson's death.
Jackie Johnson said she wanted justice for her son.
"Nobody really cares. Nobody wants Kendrick to get justice. It's just like shut this family up, sending them on their way, but what they didn't realize is the Johnson family is not going anywhere," Jackie Johnson said.
Rumors surrounding Kendrick Johnson's death
Paulk dispelled some alleged rumors regarding tensions between Johnson and a classmate. The two allegedly got into an altercation on a bus trip before a football game in 2011 and both were told they could not ride the bus back home. 
"Testimony by other students stated that this fight did not appear to cause any animosity between the two; in fact, they later did a class project together," Paulk said. 
The FBI also determined there was no evidential basis for a rumor that the same classmate was angry with Johnson over a relationship he had with another classmate. 
"The FBI states in two different documents there was no basis to this rumor and no evidence to support it," Paulk said. 
Ethics questions in Kendrick Johnson's death investigation
In the synopsis, Paulk drew attention to the "witch hunt" that ensued after the FBI told the U.S. Department of Justice they found no evidence of criminal activity. 
"I am quite sure that there will still be a contingent that will believe there was foul play," Paulk states in the document. "I encourage everyone to study ALL the evidence in this file before forming an opinion."
Paulk highlights several examples of "blatant coercion and intimidation" after the investigation's initial closure. 
Paulk notes a person was offered a "financial inducement" while giving testimony and a text message in evidence instructs a person to lie when testifying. 
Paulk says a woman working with the DOJ and medical examiner performing autopsies "apparently developed a close relationship in which they address their correspondence to each other by their first names." An email contains a statement from the woman to a male counterpart that allegedly states, "I had to make him feel like a man so he would be open to talking." 
After that meeting, an amended report stated the cause of death and manner of death were undetermined.
'Finding Kendrick Johnson' documentary
The case garnered national attention and was the subject of a documentary called "Finding Kendrick Johnson."
The documentary, released in 2021, examines the case from the perspective of Johnson's parents.