Kemp clarifies coronavirus rule on road tests driver's license requirement
ATLANTA - During a press conference Tuesday afternoon, Governor Brian Kemp clarified that those who received a driver's license during the coronavirus pandemic will still need to take a road test.
There's been a lot of controversy and concern over the state allowing those with drivers permits to sign off online and receive a full driver's license. Many have voiced their concerns it would make driving on roads more dangerous.
Tuesday governor Kemp signed in new executive order clarifying the first one in which it states those who received a license will still need to take a road test. The governor said that was always the plan.
App users click here for live updates
Close to 20,000 licenses were issued just during the first 9 days of the previous executive order taking effect.  There have been tens of thousands more since then.
Department of Driver Services said for those who received a driver's license during the suspension, the license is still valid, but they do need to take a road test by September 30.
The road tests were initially suspended because of state social distancing requirements. The DDS said it is looking into ways to safely administer the tests and may have testers stand outside the vehicles.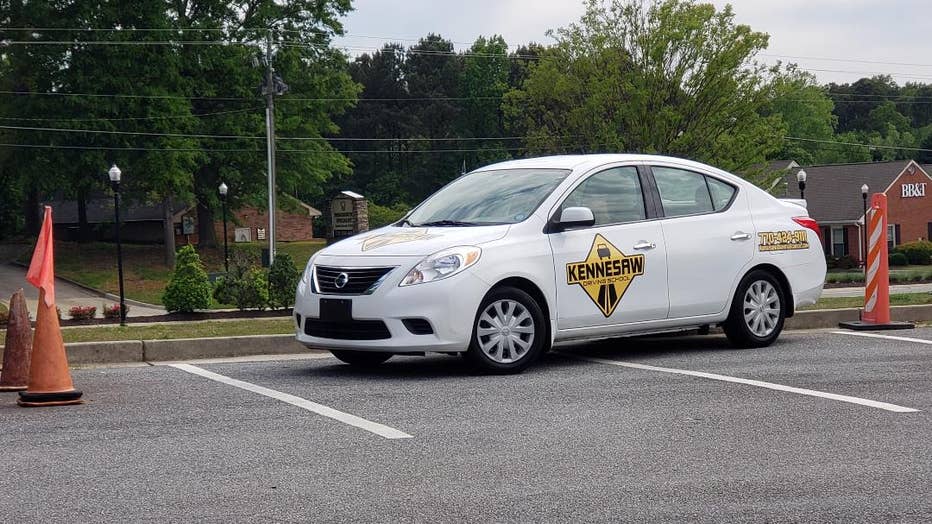 Sign up for FOX 5 email alerts
Stormi Kenney owns Kennesaw Driving School. The school is one of about 30 in the state that can administer the road test if students have taken a course with them.
"The phones have been crazy, all of the students who had canceled their driving tests are now calling trying to get that test done before the Sept. 30 deadline," said Kenney.
Kenney says the Georgia Driving School Association is meeting with the DDS Commissioner Thursday to propose allowing third-party testers to administer the road test to prevent any potential backlog.
Wednesday evening, the testing area of a Cobb County DDS office was packed with people practicing for the road test.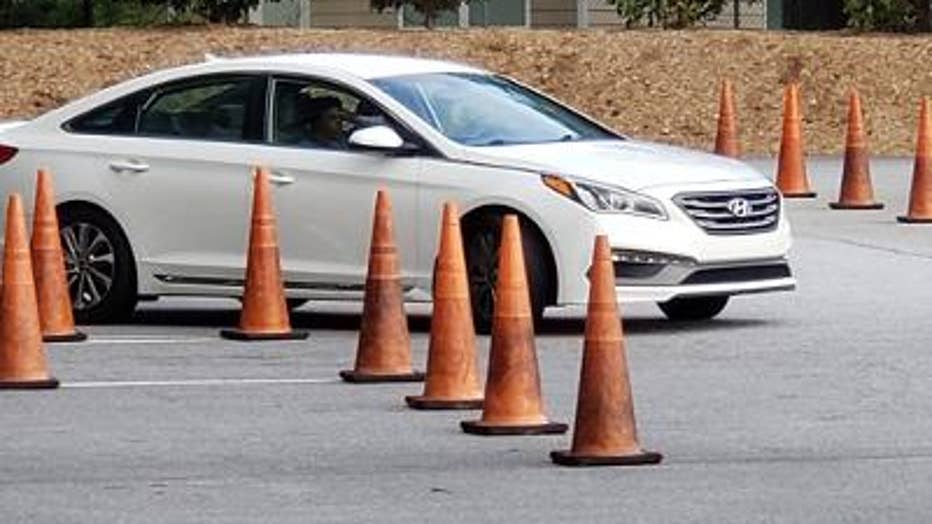 Download the FOX 5 Atlanta app for breaking news and weather alerts.
Chelsea Deras was there with her parents. She was hoping she'd be able to avoid the road test.
"I did my Drivers Ed, I had my permit for two years already and I thought this is so easy I don't have to do my road test," said Deras.
When she went online to swap her permit for a Class D license like many of her friends had done, she discovered she'll have to take the road test after all.  So with her mom and dad giving her advice, she spent hours trying to figure out how to parallel park.
"While my knowledge exam is fine and my road signs are fine, I need to work on my parallel parking!" said Deras.
DDS says be contacting those who need to retest directly with special instructions on how to schedule their road test.