Kasich backs DeVos without mention of $5.3M PAC debt to Ohio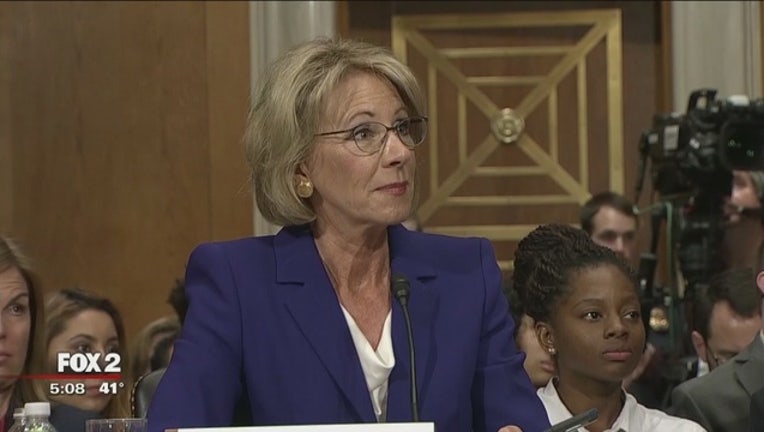 article
COLUMBUS, Ohio (AP) - Gov. John Kasich urged confirmation of President Donald Trump's education secretary nominee without mentioning the significant unpaid fine owed to Ohio by a now-defunct political action committee she controlled.
The Republican governor praised Betsy DeVos or her character, experience and philosophy of limited government in a Jan. 24 letter to Sen. Lamar Alexander, who chairs the committee that handled her confirmation.
Kasich's backing came as Democratic senators called for the $5.3 million in fines and penalties incurred by the former All Children Matter PAC in 2008 to be repaid before DeVos was confirmed. DeVos argued she isn't personally liable.
Campaign finance records show DeVos and her family members have given Kasich's campaigns for governor and president about $60,000.
DeVos' husband, Dick, is heir to the Amway marketing fortune.