Judge Scott McAfee assigned to Trump's election interference case in Fulton County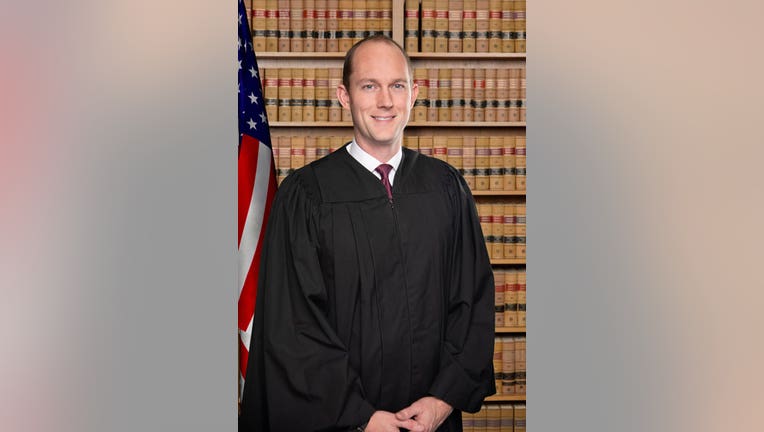 article
FULTON COUNTY, Ga. - Fulton County Superior Court Judge Scott McAfee is the judge that has been assigned to oversee the Fulton County election interference case involving former President Donald Trump and 18 co-defendants. 
McAfee was appointed to the bench just six months ago by Georgia Gov. Brian Kemp. Before being appointed, he serves as the inspector general for the state of Georgia from 2021 to 2023.
Before accepting the position of inspector general, McAfee worked for 8 years as an assistant U.S. attorney for the Northern District of Georgia and as an assistant district attorney in Fulton County and Barrow County.
According to his biography, McAfee obtained his undergraduate degree from Emory University in 2010, where he majored in music. He then earned his law degree in 2013 from the University of Georgia. While at UGA, he was inducted into the Order of the Barristers. McAfee has also previously worked for Justice David Nahmias and Justice Keith Blackwell of the Georgia Supreme Court. 
McAfee is married and has two children. He is also a volunteer scuba instructor at the Georgia Aquarium and captain of a tennis team.
McAfee sentenced Demarko Moss to live without the possibility of parole, along with an additional 15 years, in May 2023. Moss was found guilty of killing his girlfriend, Keisha Smith, in 2018.