Jonesboro High School band surprised with invitation to Macy's Thanksgiving Day Parade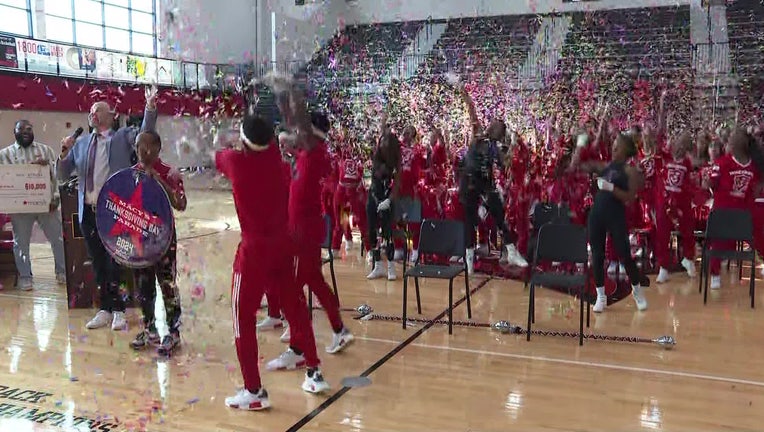 article
JONESBORO, Ga. - A Clayton County high school marching band got a major surprise Friday morning when they learned they would be performing in one of the biggest parades of the year.
The Majestic Marching Cardinals of Jonesboro High School thought they were going to a special event to celebrate their principal, but were shocked to learn that they have been picked to represent Georgia in the 2024 Macy's Thanksgiving Day Parade.
When the parade's creative director Wesley Whatley revealed the news to the band, the students started celebrating - jumping out of their chairs and shouting with joy.
The band was picked out of hundreds of applicants to be one of the 10 selected marching bands for the 98th annual parade.
"This is a wonderful opportunity for this amazing group of musicians," said Clayton County Public Schools interim Superintendent Dr. Anthony W. Smith. "The Majestic Marching Cardinals have proudly represented our school district with distinction and pride at multiple events for years. We trust that they will not disappoint on such a landmark event."
Along with the big news, Macy's will also donate the first $10,000 to help kick off the band's fundraising to go to the event. The band will spend the next 18 months rehearsing for the big event and planning fundraising events.
"The Majestic Marching Cardinals band program is built on creating opportunities and experiences for our students. It is those experiences that define who our students become," said band director Lynel Goodwin. "Being invited to the Macy's Thanksgiving Day Parade is the most unique experience we have ever been invited to, and we look forward to being a part of this prestigious occasion."