Jimmy Carter: Latest scan monitoring health "turned out OK"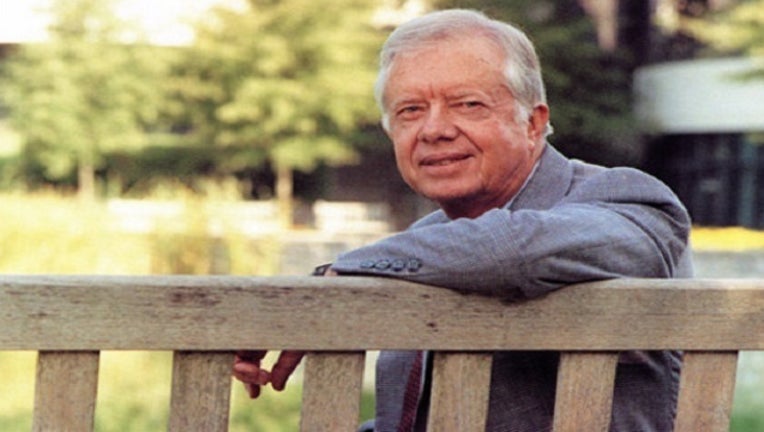 article
ATLANTA (AP) — Jimmy Carter says his latest brain scan showed he remains healthy.
The former U.S. president is speaking Tuesday night at an annual question-and-answer session for supporters of The Carter Center, his human rights nonprofit in Atlanta. Carter is accompanied by his wife Rosalynn.
Carter, 91, began receiving treatment for cancer in August of 2015. Doctors removed a portion of his liver and prescribed a round of radiation for tumors on his brain.
In March, Carter announced that recent scans showed no signs of cancer and he no longer needed doses of an immune-boosting drug.
Carter said he had an MRI on Tuesday morning "and it turned out to be OK." He says scars from the small tumors once detected on his brain are still visible but haven't changed in size.