J'Asiah Mitchell's family raises money to amp up search efforts for missing toddler
DEKALB COUNTY, Ga. - J'Asiah Mitchell's mother is now raising money to fund search efforts for her child. The 2-year-old's family launched a GoFundMe as East Point Police announced the boy's father, 23-year-old Artavious North is now being considered a person of interest in the boy's disappearance.
"We want to pay for helicopters, whatever we need to do to search for J'Asiah," Leriesa Mitchell, the child's maternal grandmother said. "Ground-wise, air-wise, drones, state-to-state. Whatever we need to do to look for my grandchild."
POLICE BEGIN TO DRAIN LAKE NEAR APARTMENT COMPLEX WHERE 2-YEAR-OLD DEKALB BOY WENT MISSING
FOX 5 spoke to Leriesa by phone.
"We want our presence known that we are looking for J'Asiah," Mitchell said. "Someone's going to know where J'Asiah is, and we are going to find him."
J'Asiah Mitchell (Supplied)
She told FOX 5 the family planned to canvass this area off of Flat Shoals Road in DeKalb County Tuesday afternoon.
"My daughter, she want to look. She want to keep looking. She aint giving up nothing. She not giving up looking for her child everyday," she said.
North told police and family members that he was driving out of this apartment complex at around 11:30 p.m. on Wednesday when another vehicle cut him off and a group of armed men took the child.
Investigators now say there was no armed robbery, or kidnapping. North remains behind bars charged with lying to police.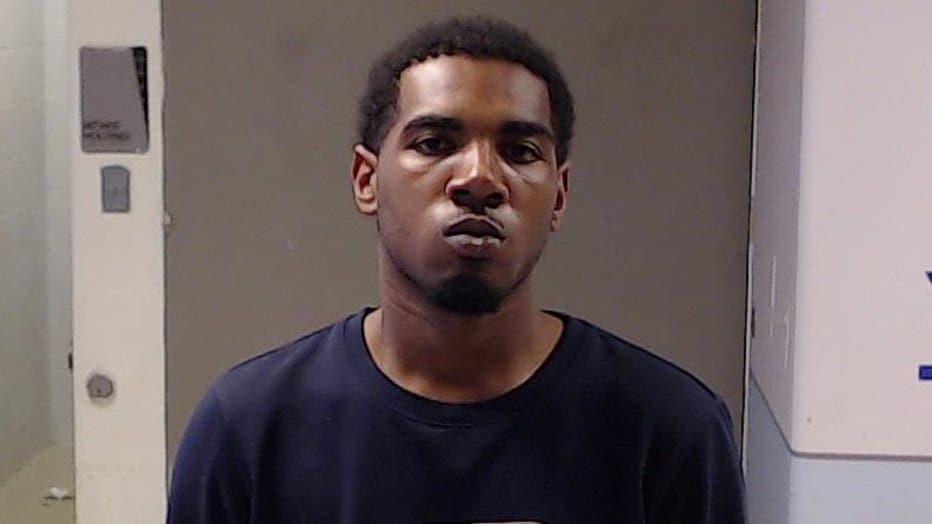 Mitchell doubted his story the night he called her daughter claiming the child had been taken. She is now urging North to tell detectives what really happened to the boy.
"We could just get J'Asiah," she said. "We don't care about anything else after that point. We just want J'Asiah back."