DeKalb County homeowner shoots and kills intruder, police say
DEKALB COUNTY, Ga. - DeKalb County police are investigating after they say a homeowner shot and killed someone who had broken into their house.
The shooting happened shortly before 5:30 a.m. along Peachcrest Road in unincorporated DeKalb County.
According to investigators, the homeowner caught the suspect trying to break into his house and opened fire, killing them. 
A neighbor who lives across the street said she was awake and making breakfast when she heard the gunshots.
"I was in the kitchen and then there were gunshots and it was really loud," Melan Sydnor said. "I heard a few gunshots and then about five minutes later the police pulled up."
Medics rushed the man to an area hospital, but he did not survive his injuries.
Resident Joann Proctor was alarmed to learn of the attempted home invasion. She lives in a neighboring community and has her own crime concerns.
"What you just told me really upset me 'cuz that could be one of my neighbors or me.," Proctor said.
"We didn't hear any shots, but around here ,there are guns going off all the time," said Sandy Mize, who lives next door. "Oh yeah, it's all the time. This is a bad neighborhood. Just a lot of crime."
The homeowner went to the police station to be interviewed after the shooting, and returned mid-morning, entering the home without speaking with reporters.
Police have not said if the victim was specifically targeted or why the suspect was trying to break into the residence.
"Young guys are stalking the neighborhood at night, like 4-5 in the morning, they checking doors," Proctor said.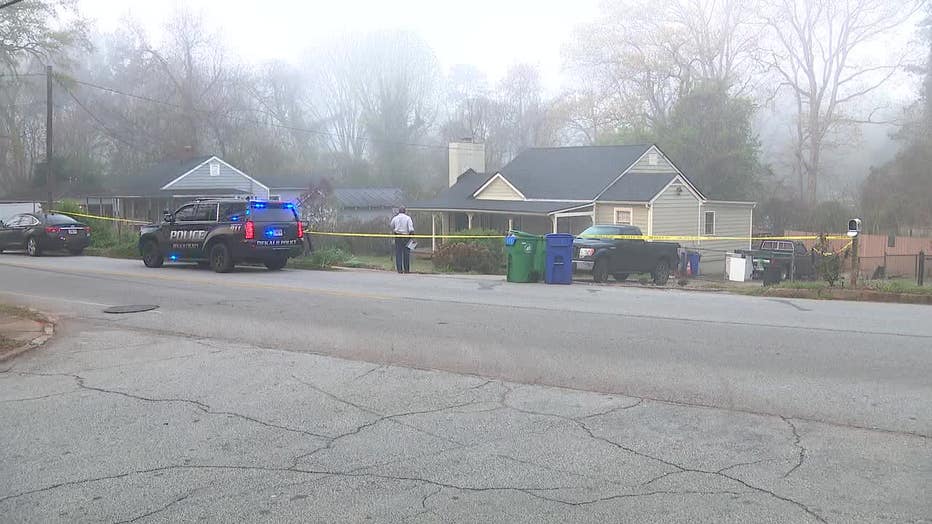 At this time, police have not released the identity of anyone involved in the shooting.
The homeowner will face no charges in connected to the shooting.
The investigation is ongoing.