Powder Springs police search for home invasion suspect, one arrested
POWDER SPRINGS, Ga. - A woman is in custody and a man is still on the run after a violent encounter with a homeowner in Powder Springs Friday morning.
According to Powder Springs Police, officers responded to a call about a home invasion and armed robbery on Silvery Way at around 12:30 a.m.  Police said a man tried to use a crowbar to break into the house and when that did not work, he kicked in the door.  
The homeowner heard the noise and when he confronted the suspect, the man pointed a gun at him and demanded money.
"The suspect was then startled by the resident's alarm," said Powder Springs Police Capt. Jason Holcombe.  "The suspect fled.  When he fled he fired one shot back at the residence.  He got into a vehicle with a second suspect."
The bullet struck the garage door and the victim was not injured.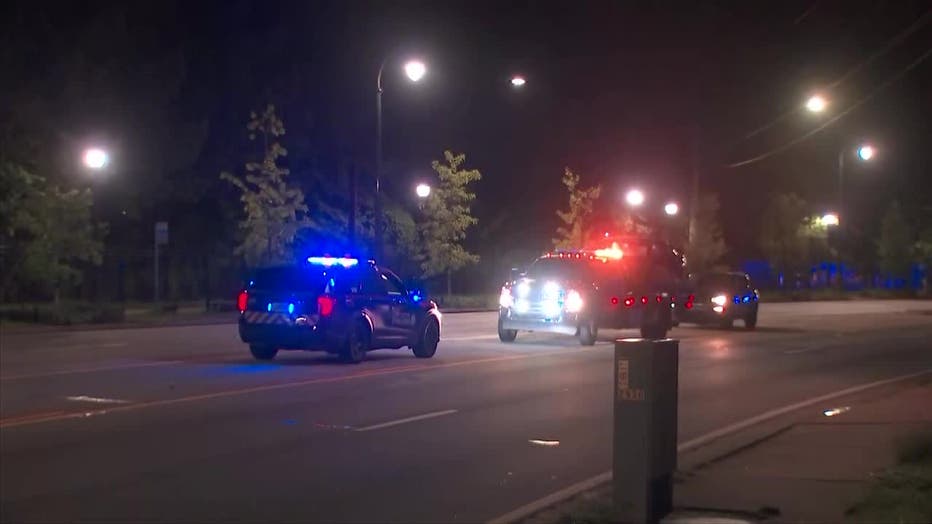 Police search for a home invasion suspect. (FOX 5 Atlanta)
Capt. Holcombe said Flock Safety cameras helped police get a license plate number for the getaway vehicle and they put out a "be on the lookout" to area law enforcement for the maroon Honda Accord.
When Cobb County Police tried to pull the car over, the driver led them on a chase into the City of Atlanta.  At one point, the suspects stopped the car and a woman tried to run, but officers caught up with her.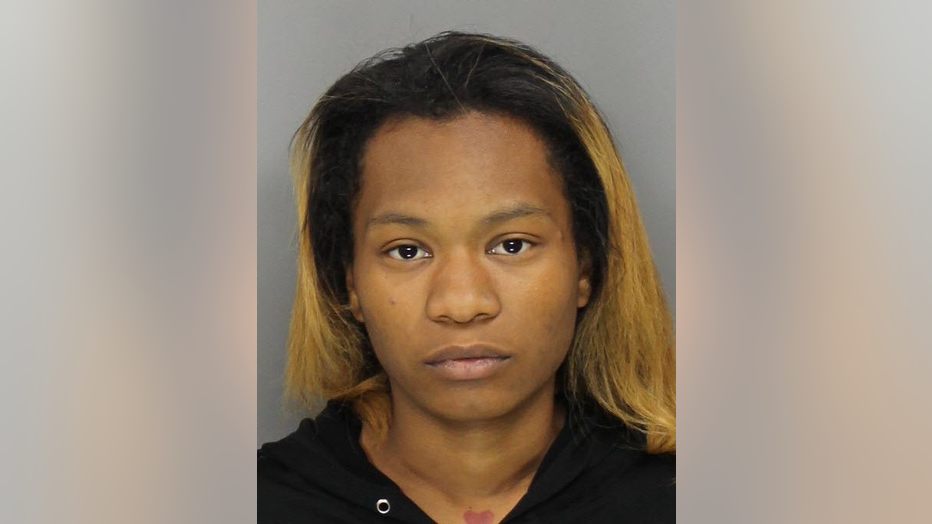 She has been identified as Kayla Cynthia Phillips, 22, of Douglasville. Phillips is charged with:  
Home Invasion--1st Degree
Aggravated Assault
Theft by Taking
Theft by Receiving Stolen Property
Criminal Damage to Property--2nd Degree
Reckless Conduct
Armed Robbery
"The other suspect fled further into the City of Atlanta where he bailed out and fled on foot and is still outstanding at this point," explained Capt. Holcombe.
Officers recovered the vehicle, which was reported stolen out of Coweta County, as well as the gun they believe was used in the robbery.
The Tapp Farm subdivision where the home invasion happened is still under construction and only a few neighbors have moved into the neighborhood.  
"You buy a house, you expect, you know, to be safe," said Olamide Okelowo, who been in his home less than a week.  "I'm not worried, but then again, you know, it's still not a good thing because we want everyone in this community to feel safe.  We want everyone in this community to be happy, right?"