Heartbroken over NCAA March Madness loss? Win a DiGiorno 'Cry Pie' to ease your pain
SOLON, Ohio - Some NCAA college basketball games can bring superfans a rollercoaster of emotions, but DiGiorno said it is ready with the assist with its new promotion.
National frozen pizza brand DiGiorno has revealed its first-ever DiGiorno Cry Pie – an all-onion pizza featuring triple-onion toppings: caramelized yellow, aromatic red and crispy green. 
"We're always looking to push culinary boundaries while still providing the same high-quality, fresh-baked experience people can expect from DiGiorno," Kimberly Holowiak, senior brand manager for the company said. "We've all seen or experienced the heartbreak that comes with a tough loss during the college basketball championship. We hope our Cry Pies offer people a fun way to engage with the tournament and our brand, no matter who they're cheering for!" 
 So, whether your team misses a buzzer-beater or ends up on the wrong size of an upset, DiGiorno said you can blame your tears on the onion-covered Cry Pie.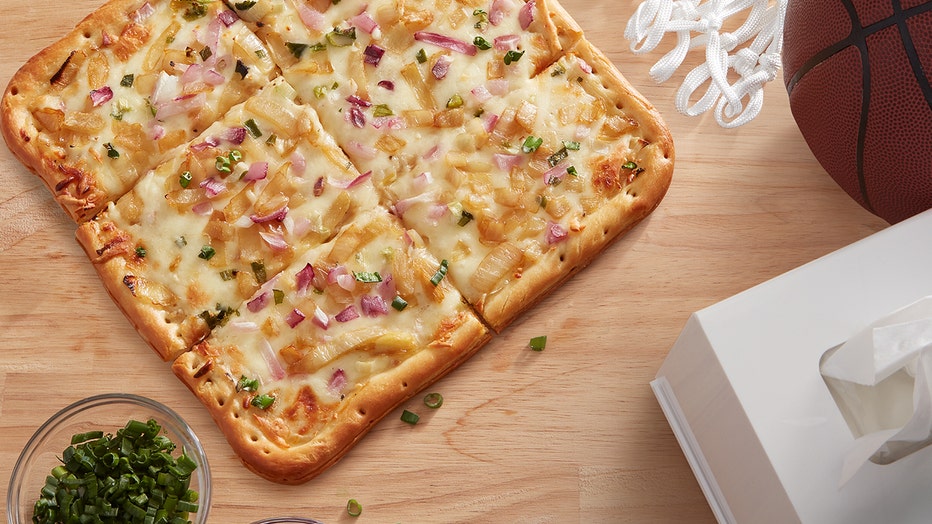 Overhead shot of DiGiorno's Cry Pie (Credit: DiGiorno)
Starting now through Monday, April 3, fans can sign up for a chance to win one of DiGiorno's Cry Pies here. 
DiGiorno is a brand of frozen pizzas sold in the United States and Canada and is currently a subsidiary of Nestlé. You can find DiGiorno in the freezer aisle of grocery and mass merchandise stores nationwide.
RELATED: March Madness could be much bigger this year but experts say it's madness
The NCAA tournament kicked off on March 16.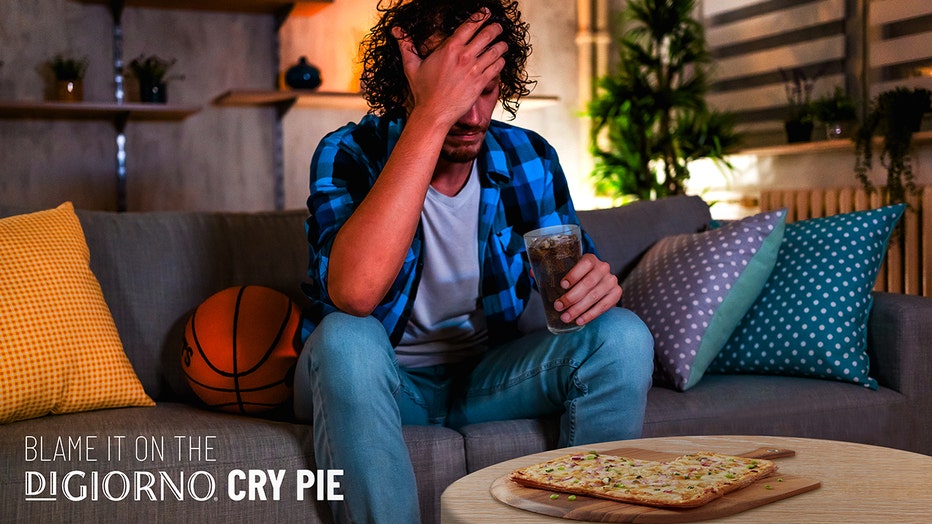 The Cry Pie features three types of onions. (Credit: DiGiorno)
Sweet 16 weekend will see games in New York City (East Region), Las Vegas (West), Kansas City, Missouri (Midwest), and Louisville, Kentucky (South).
RELATED: A history of the term March Madness in basketball
The Final Four game will happen in Houston, on April 1, with the championship game on April 3.
Basketball aficionados, take note: The women's NCAA Tournament will hold its Final Four in Dallas, a four-hour drive up the road from Houston.
This story was reported from Los Angeles.