Haralson County man arrested for 'a terrible case of animal cruelty'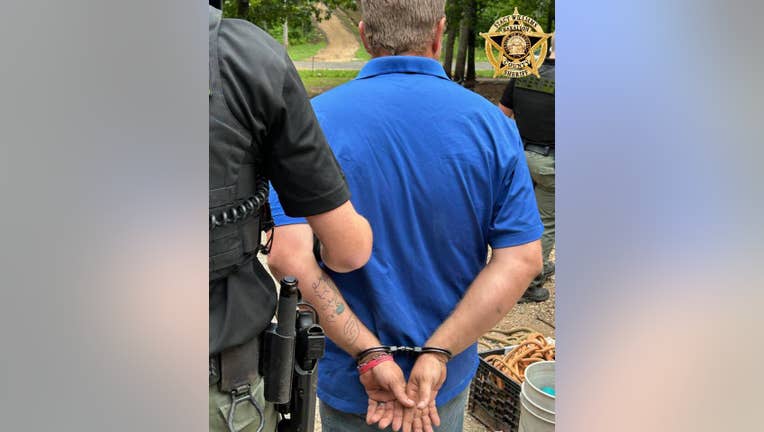 article
HARALSON COUNTY, Ga. - The Haralson County Sheriff's Office says it arrested a man on Sunday after it discovered "a terrible case of animal cruelty."
When deputies arrived at a home on Cherokee Circle in Buchanan, they discovered multiple animals that were either dead or showing signs of malnourishment.
It appeared that a Great Pyrenees had been dead for a few days and another Great Pyrenees appeared to be "very" malnourished. An unknown breed of puppies were running around the yard that were so thin, their ribs were showing, according to the sheriff's office.
Deputies saw multiple pens with various animals in the home's yard. Some of the pens had no food or water, and one pen had a green-colored liquid in a small pool but no water.
In addition to the dead dog, there was also a dead duck and a dead chicken and another duck that appeared to be injured.
The yard, which did not have any grass, was also littered with trash  and junk and the pens were not in good shape, according to the report.
The Great Pyrenees appeared to have been kept on short leads, unable to go very far.
The property resident, identified as 36-year-old Christopher Lewis Meixner, was not at home at the time, but deputies were able to secure an arrest warrant.
He was arrested on June 21 at the home and has been charged with Aggravated Animal Cruelty and Animal Cruelty.
"This is a terrible case of animal cruelty," states Sheriff Stacy Williams. "If you own an animal, whether it be livestock or domesticated, it is your responsibility to care for them. We will not put up with animal cruelty in this county."
The surviving animals have been removed from the residence.