Georgia voters to decide congressional, local primaries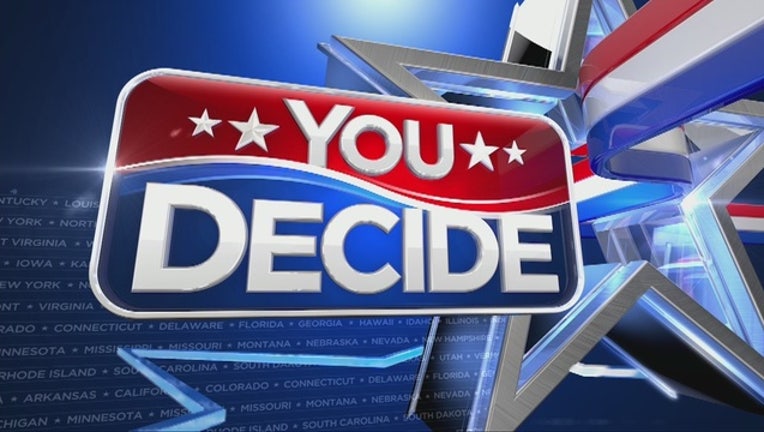 article
ATLANTA (AP) — Georgia voters will decide Tuesday whether several Republican congressmen should keep their seats against conservative challengers and choose nominees for the U.S. Senate seat held by Republican Johnny Isakson.
Dozens of state legislative and local races also are on Tuesday's ballot. If no candidate receives a majority in any race, the top two move to a July 26 runoff election.
Here's a look at what to expect on Tuesday:
HOUSE RACES
The spring's most heated contests are among Republican candidates seeking congressional seats, including 2 incumbents with four challengers apiece.
In north Georgia's deep-red 9th Congressional District, Rep. Doug Collins faces the 10th Congressional District's former congressman Paul Broun. Roger Fitzpatrick, a former educator, Bernie Fontaine, retired military, and Mike Scupin, a retired developer, are also running for the nomination.
No Democrats qualified to run in November, so the Republican primary victor takes the seat.
In the 11th District covering Bartow and Cherokee counties and parts of Cobb and Fulton counties, Rep. Barry Loudermilk also hopes to overcome challengers. His four opponents are engineer project manager Hayden Collins, businessman Daniel Cowan, developer Billy Davis and accountant William Llop. One Democrat qualified to run in November.
Collins and Loudermilk have been blasted for their support of a large spending bill. Critics say they shouldn't have supported it without removal of all funding for Planned Parenthood. The incumbents say the entire Georgia delegation voted in favor to show support for the deletion of language on Georgia's water rights.
In west Georgia's 3rd Congressional District, seven Republicans want to replace retiring Rep. Lynn Westmoreland. The field includes: Air Force veteran Samuel Anders, state Sen. Mike Crane, former West Point mayor Drew Ferguson, business owner Chip Flanegan, entrepreneur and film producer Richard Mix, businessman Jim Pace and educator and military veteran Arnall "Rod" Thomas.
Two Democrats, pastor Tamarkus Cook and health care worker Angela Pendley, will compete for their party's nomination in the conservative district.
U.S. SENATE
Isakson is seeking a third term and has stockpiled nearly $6 million in cash for his re-election campaign. He faces engineer Derrick Grayson and educator Mary Kay Bacallao, who have both run for statewide office unsuccessfully before.
Three relatively unknown Democrats are vying for their party's nod. Investment manager Jim Barksdale, project manager Cheryl Copeland and businessman John Coyne all would be first-time nominees.
Barksdale, who's been touted by some top Democrats, has loaned his campaign more than $1 million and leaned on television ads to introduce himself statewide.
STATE LEGISLATURE
Dozens of state House and Senate members on both sides of the aisle face primary challengers.
House Speaker David Ralston, a Republican from Blue Ridge, is among legislative leaders in both GOP-controlled chambers facing primaries.
The overall results could indicate how Georgians feel about passage of a large transportation funding package and other significant measures during the last two years.
TURNOUT
Based on early voting numbers, state and local election officials say local races are having the most influence on turnout.
In areas with contested congressional races, along with races for judge, school and county boards, early voting has been popular, Secretary of State Brian Kemp said.
"But it all depends on where you are," Kemp said. "Some counties are slow while those with a lot of races are staying busy."
State election officials reported about 329,000 people cast or mailed in ballots by Friday, the last day for early voting before Tuesday's primary.
It's no surprise that's short of the record-breaking March presidential contests. More than 417,000 people voted before both parties' presidential primaries, breaking the previous record set in 2008's presidential primary.
___
Online: https://www.mvp.sos.ga.gov/MVP/mvp.do