Georgia set to execute man for 1982 killing of a friend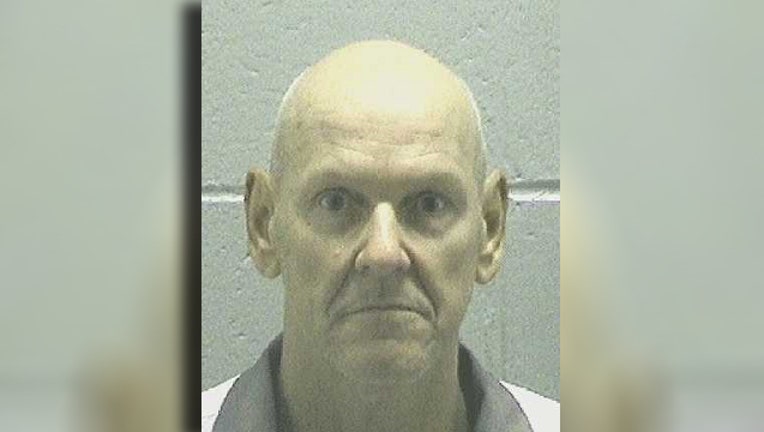 article
JACKSON, Ga. (AP) — Georgia executed a man early Friday morning who was convicted of beating a friend to death during an argument after a night of partying more than three decades ago.
John Wayne Conner, 60, was put to death by injection of the barbiturate pentobarbital at the state prison in Jackson at 12:29 a.m. He was convicted of fatally beating his friend J.T. White during an argument after a night of drinking and smoking marijuana in January 1982.
The execution is the sixth in Georgia this year and the most in a calendar year in the state since the death penalty was reinstated nationwide in 1976. Georgia executed five inmates last year and in 1987.
Only five states have carried out death sentences this year for a total of 14. Aside from the five already put to death in Georgia, six inmates have been executed in Texas and one each in Alabama, Florida and Missouri.
The Georgia Board of Pardons and Paroles on Wednesday declined to grant him clemency. The board is the only entity in Georgia authorized to commute a death sentence.
The Georgia Supreme Court in a 5-2 decision on Thursday rejected Conner's appeal of a lower court ruling and declined to halt his execution. Conner's attorneys had argued he was ineligible for execution because he's intellectually disabled, that his trial attorney was ineffective and that executing him after 34 years on death row would amount to unconstitutional cruel and unusual punishment.
Justice David Nahmias wrote in a dissent that he would have stayed the execution and allowed Conner to appeal on the question of the constitutionality of his execution after 34 years. He was joined by Justice Robert Benham.
Conner's attorneys said they plan to appeal the ruling to the U.S. Supreme Court.
Conner's attorneys also filed a challenge in federal court Thursday making similar arguments about the constitutionality of executing him after more than three decades on death row. A federal judge rejected that challenge.
Conner's lawyers argued that he was raised in poverty in a home where extreme violence and substance abuse were the norm. He also exhibited signs of mental impairment that led his teachers to believe he was intellectually disabled from an early age, his lawyers argue.
In a clemency petition, his lawyers described Conner's father as someone who was feared by the community and his family, who regularly cut his wife and children with a knife and fired a gun at them. As a result, Conner "fell into the pattern modeled by those in his family," his lawyers wrote in a clemency application.
But his trial lawyer was young and inexperienced and didn't present any evidence or call any witnesses during his trial or sentencing. A combination of ineffective lawyers, a lack of resource for defense investigation and strict procedural rules, meant the appellate courts also didn't hear evidence of his traumatic upbringing and mental impairment, his lawyers argued.
His difficult background and mental impairment do not excuse what he did, but if that evidence had been presented, Conner might have been spared the death penalty, his lawyers argued.
Conner spent the evening of January 9, 1982, drinking and smoking marijuana at a party with his girlfriend and other friends, including J.T. White. They then returned to the home Conner shared with his girlfriend in Milan, about 150 miles southeast of Atlanta.
His girlfriend went to bed, and Conner and White took a nearly empty bottle of bourbon and left on foot in search of more alcohol. Conner told police he and White were walking down the road when White told Conner he wanted to sleep with his girlfriend. That led to a fight, during which Conner told police he hit White with the bottle and beat him with a stick, the documents say.
Conner went home and woke his girlfriend and told her he'd had a fight with White and thought he was dead, according to court documents. Before they left town, Conner told his girlfriend he had to be sure and walked to a drainage ditch. She heard a thud and Conner told her he was sure and they left, according to court documents.
The couple was later found hiding in a hay barn. White's body, with a badly beaten face, was found in the ditch.