Trump indictments: All 19 defendants surrender at Georgia jail before deadline
FULTON COUNTY, Ga. - All the defendants indicted in Georgia's investigation into former President Donald Trump and his allies' alleged interference in the state's 2020 presidential election have now turned themselves in to the Fulton County Jail.
Records from the jail show that Robert Cheeley, Shawn Still, Michael Roman, Jeffrey Clark, and Misty Hampton were all processed on various charges overnight. Trevian Kutti, the former publicist for rapper Kanye West and former spokesperson for R. Kelly, and pastor Stephen Cliffgard Lee turned themselves in on Friday morning.
Out-of-state Pastor Stephen Lee was the final one to surrender and FOX 5 was there as he was released. 
Lee is accused of trying to intimidate election workers, but his attorney says he is not guilty. 
"We're very, very happy to have Rev. Lee leaving and going home," said David Shestokas, Rev. Lee's attorney.
Shestokas spoke on Lee's behalf moments after bonding out.
"This guy should be considered an American hero, not a criminal," Shestokas said.
Rev. Lee is one of the people accused of trying to intimidate mother and daughter Fulton County poll workers Ruby Freeman and Shaye Moss after the 2020 election. Moss testified during a congressional hearing last year about being bombarded.
"It has affected my life in a major way, in every way," she said. 
Last year, the FOX 5 I-Team obtained a Cobb County Police body cam video of them confronting Lee outside Freeman's home. 
"I'm working with some folks who are trying to help Ruby out, but also get some truth about what's going on," Lee said on video.
Lee's attorney suggested Friday the Illinois pastor was in the Atlanta-area spreading the gospel, not to intimidate. 
"You have a pastor being indicted for knocking on a door," Shestokas said. "Everything possibly used to organize society is under attack."
In the last few days, many high-profile defendants have surrendered at the jail, including former White House Chief of Staff Mark Meadows, former New York Mayor and Trump confidant Rudy Giuliani, Jenna Ellis, an attorney who prosecutors say was involved in efforts to convince state lawmakers to unlawfully appoint presidential electors, and lawyer Sidney Powell, accused of making false statements about the election in Georgia and helping to organize a breach of voting equipment in rural Coffee County.
Donald J. Trump (Fulton County Sheriff's Office)
Trump himself arrived at the jail Thursday night and was quickly released on a $200,000 bond. Unrepentant but subdued after the brief jail visit, he again insisted that he "did nothing wrong" and called the case accusing him of subverting election results a "travesty of justice."
"If you challenge an election, you should be able to challenge an election," he told reporters on the airport tarmac.
Trump's surrender to law enforcement authorities, the fourth time this year, has by now become a familiar election-season routine in a way that belies the unprecedented spectacle of a former president, and current candidate, being booked on criminal charges. But his visit to Atlanta was notably different from the three past surrenders, unfolding at night and requiring him to visit a problem-plagued jail — rather than a courthouse.
The Fulton County prosecution is the fourth criminal case against Trump since March, when he became the first former president in U.S. history to be indicted. 
All the defendants barring one, Harrison William Prescott Floyd, have been released on bond. Floyd is also facing federal charges that he assaulted an FBI agent in Maryland.
Who are the defendants who recently turned themselves in?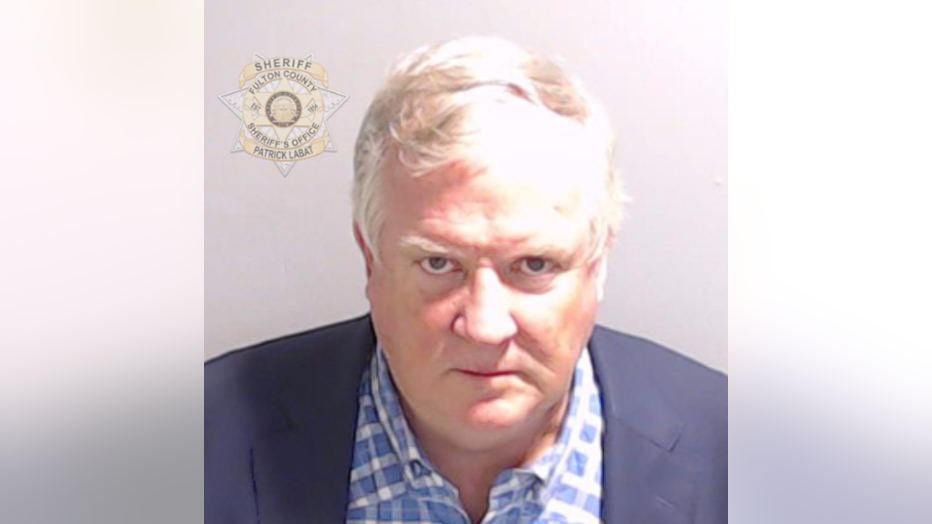 Robert Cheeley (Fulton County Sheriff's Office)
A Georgia lawyer, Robert Cheeley presented video clips to legislators of election workers at the State Farm Arena in Atlanta and alleged the workers were counting votes twice or sometimes three times. He spoke to the lawmakers after Giuliani.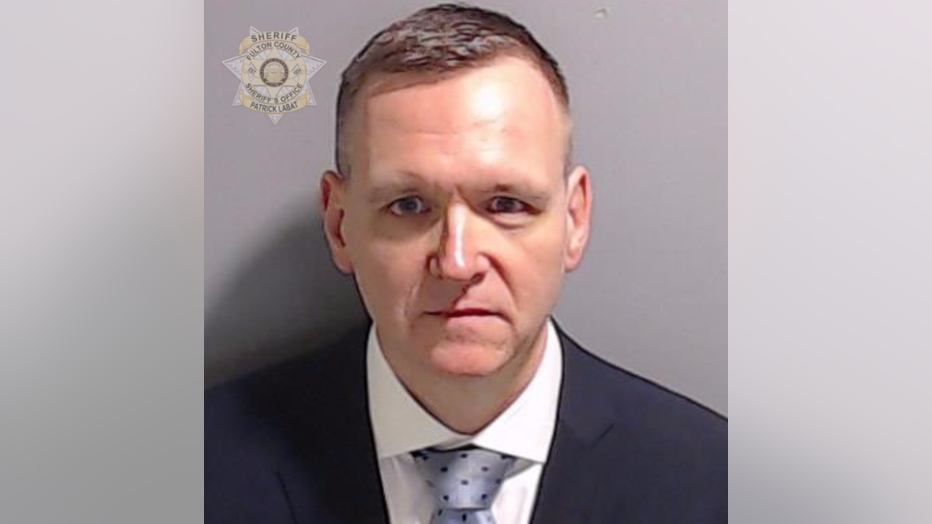 Micahel Roman (Fulton County Sheriff's Office)
Michael Roman is a former White House aide who served as the director of Trump's election-day operations. He was involved in efforts to put forth a set of fake electors after the 2020 election.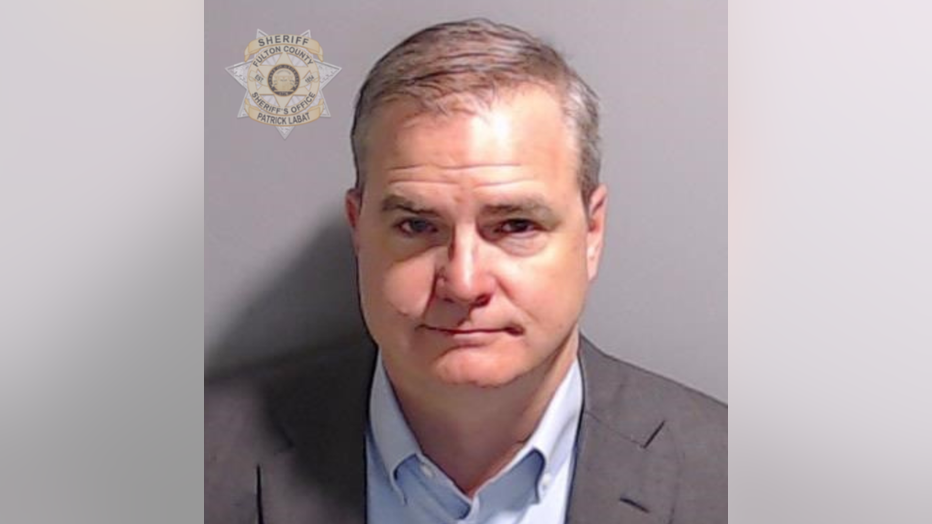 Shawn Still (Fulton County Sheriff's Office)
Shawn Still was one of 16 Georgia Republicans who signed a certificate falsely stating that Trump had won the state and declaring themselves the state's "duly elected and qualified" electors. He was the finance chairman for the state GOP in 2020 and served as a Georgia delegate to the Republican National Convention that year. He was elected to the Georgia state Senate in November 2022 and represents a district in Atlanta's suburbs.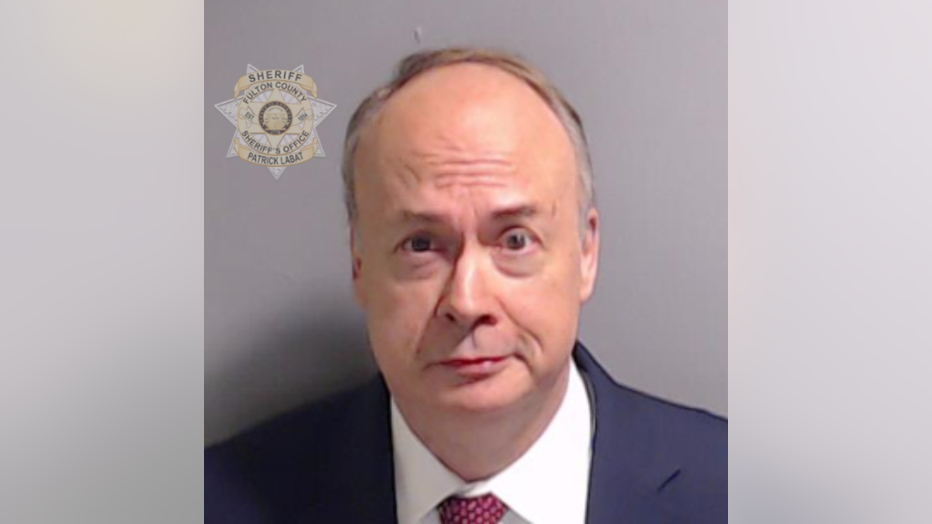 Jeffrey Clark (Fulton County Sheriff's Office)
Jeffrey Clark was a U.S. Justice Department official who championed Trump's false claims of election fraud. He presented colleagues with a draft letter pushing Georgia officials to convene a special legislative session on the election results, according to testimony before the U.S. House committee that investigated the Jan. 6, 2021, Capitol riot. Clark wanted the letter sent, but Justice Department superiors refused.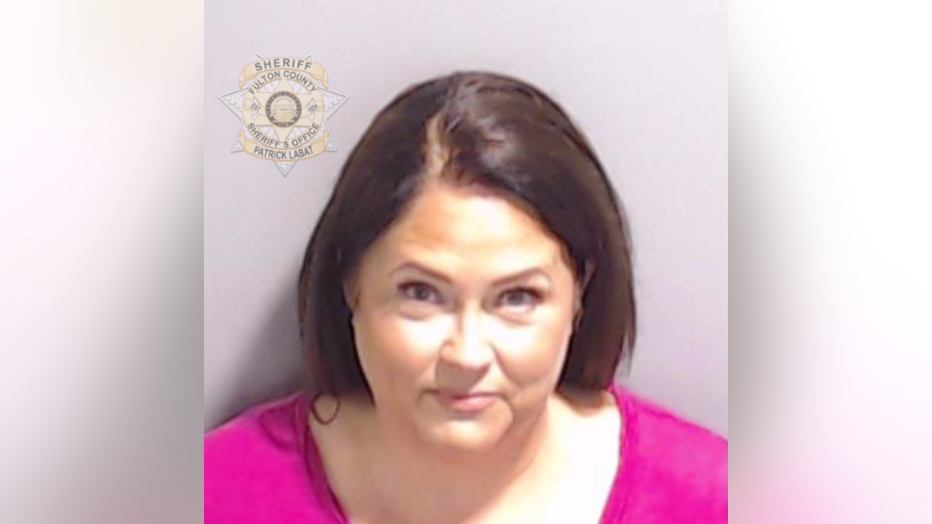 Misty Hampton (Fulton County Sheriff's Office)
Misty Hampton was the elections director in Coffee County. She was present in the county elections office on Jan. 7, 2021, when a computer forensics team copied software and data from the county's election equipment. She also allowed two other men who had been active in efforts to question the 2020 election results to access the elections office later that month and to spend hours inside with the equipment.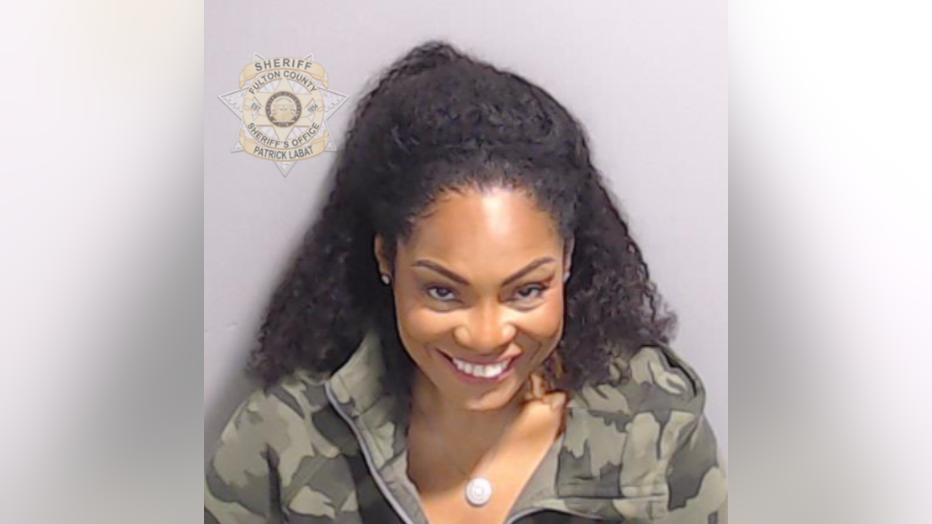 Trevian Kutti (Fulton County Sheriff's Office)
Trevian Kutti, the former publicist for rapper Kanye West and former spokesperson for R. Kelly, is accused by prosecutors of trying to pressure Fulton County election worker Ruby Freeman to falsely confess to voter fraud. The indictment alleges that Kutti, along with Stephen Cliffgard Lee and Black Voices for Trump Director Harrison William Prescott Floyd each tried to intimidate Freeman into saying she pulled fraudulent ballots from a suitcase during the vote count.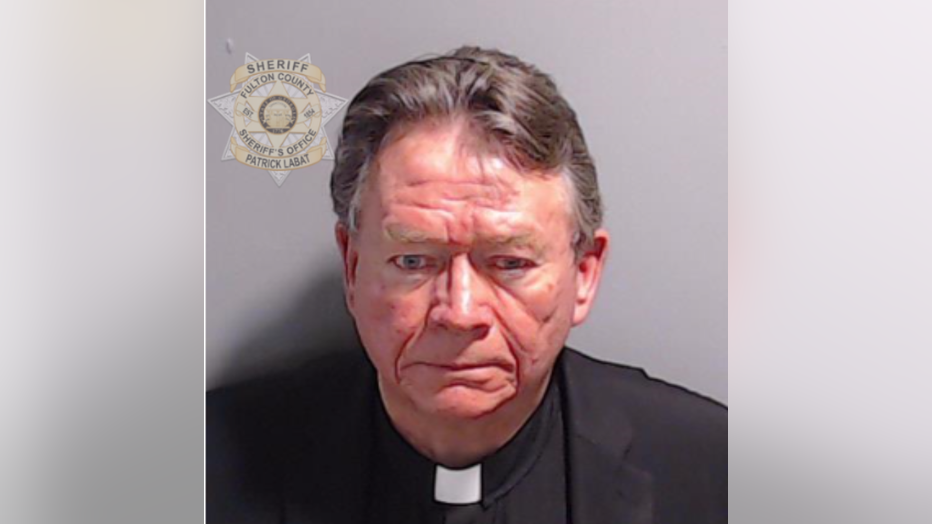 Stephen Cliffgard Lee (Fulton County Sheriff's Office)
The Associated Press contributed to this report.