Georgia commission rescinds rules to sell, produce medical marijuana
ATLANTA - Medical marijuana sales in Georgia have taken a step backwards due to technicality.
The Georgia Access to Medical Cannabis Commission meet in a special session on Thursday to backtrack on last week's unanimously approval to pass rules for testing, inspections, and distribution of the controlled substance.
"The commission is committed to conducting its business correctly and transparently, therefore we are here today to rescind the motions adopted during the commission Jan. 25th meeting," Chairman Sid Johnson said during Thursday's meeting.
Johnson says when filing began on last week's approved rules for certification, it was discovered a notice of the meeting was not sent to the Office of Legislative Counsel was not notified according to state law. He says other various agencies and special interest groups were notified, but that state law singles out that specific office.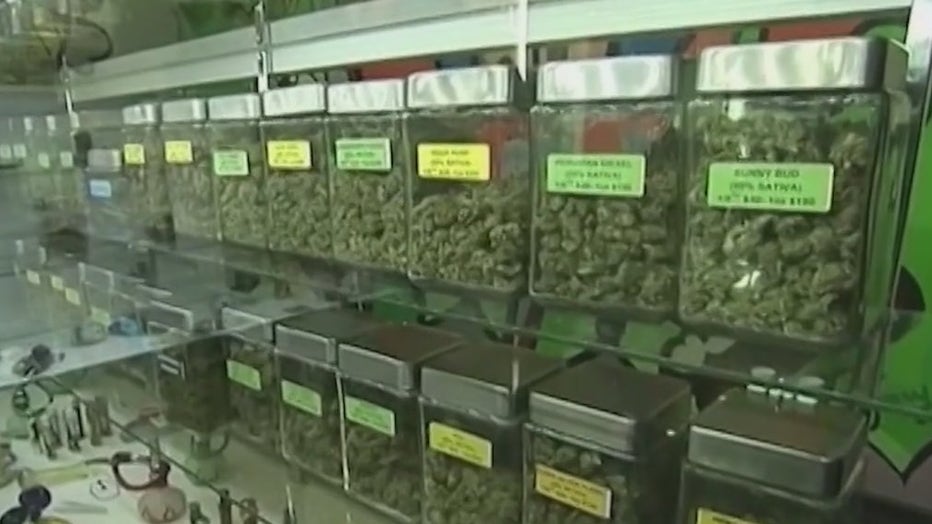 Johnson says the rules will also be updated to correct scribing errors and to reflect recent feedback from laboratories. Those changes, along with the new meeting notices, will be posted on Monday.
Last Thursday vote, if certified, would have cleared the way for low THC dispensaries to open as soon as this spring. However, officials have not specifically said when distribution will begin. There is no word on how much of a delay this would cause once the new vote takes place.
Planned locations include Marietta, Newnan, and Macon.
Back in September 2022, the commission granted two companies production licenses to grow medical marijuana.
The two winning companies, Botanical Sciences and Trulieve Georgia, will be able to cultivate medical marijuana oil on 100,000 square feet of indoor growing space.
Each company will be authorized to open five dispensaries, which will serve only registered patients.
The state first authorized medical marijuana oil in 2015 to treat illnesses including severe seizures, Parkinson's disease and terminal cancers. But there is still no legal way to buy it in Georgia, although nearly 25,000 patients have gotten physician approval and been placed on a state registry. Patients have gone to other states or bought through underground markets.