Fulton County principal, wife drown during Puerto Rico vacation
SOUTH FULTON, Ga. - The Westlake High School community was rocked by news beloved Principal Jamar Robinson and his wife, Georgia State University Professor Ann Marie Robinson,   drowned at a beach Sunday while vacationing in San Juan, Puerto Rico.
Westlake High School student Cameron Jones told FOX 5's Deidra Dukes, "a lot of people are upset and overwhelmed about it, surprised and just overwhelmed."
Loved ones gathered at Robinson's father's home in Lithonia Wednesday. Jeff Robinson, is overwhelmed by the outpouring of love and support his family's received during this difficult time.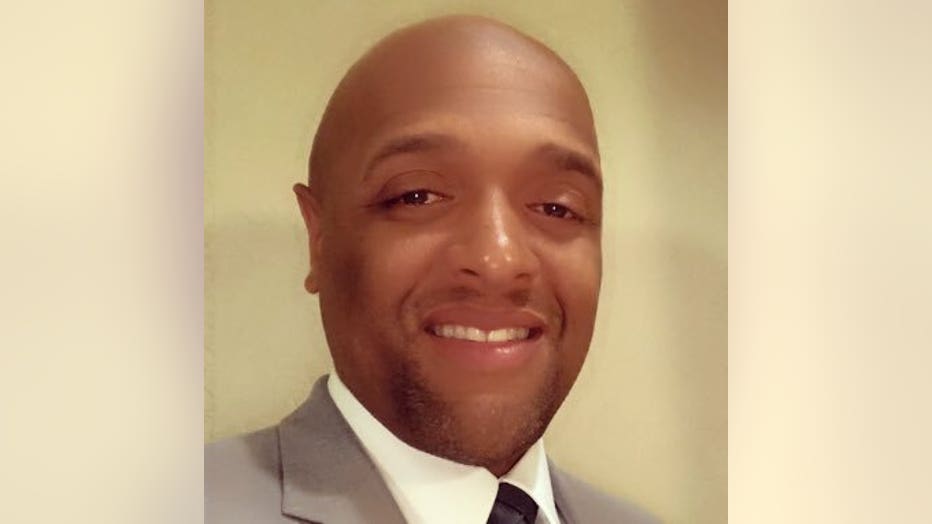 Westlake High School Principal Jamar Robinson (Fulton County Schools)
"It's just amazing how many lives he touched, and how far his reach was. I just think it shows how much he was loved and respected," said Robinson.
Westlake drum major Raquel Russell and fellow band members created a tribute video for the beloved principal.
Jamar Robinson held the coveted position of drum major while attending college at Florida A&M University.
"Mr. Robinson was an outstanding man. I would not want any other principal.  He was the best principal on this planet and I mean that," said Russell. 
Robinson, a graduate of Southwest Dekalb High School, was a member of Alpha Phi Alpha Fraternity. 
WATCH: FOX 5 Atlanta live news coverage
Camp Creek Middle School Principal Jarvis Adams worked with Robinson at Dekalb's MLK High School, before both men took on administrative roles at  Westlake. He said Robinson leaves a great legacy.
'I believe his legacy will be built around excellence. He just believed everything you do you should do it to an extremely high level," said Adams.
Fulton County School officials released a written statement stating, "Fulton County Schools is mourning the tragic loss of Westlake High School Principal Jamar Robinson and his wife. Robinson was an inspirational leader who brought joy with his passion for education and his students. We join the community in remembering him and expressing our condolences to his family."
Students told FOX 5 Robinson leaves an indelible mark. 
His legacy was just as important as he as a person was and he would've wanted us to be our best no matter what," said Jones. 
Download the FOX 5 Atlanta app for breaking news and weather alerts.