Free screening of 'Hidden Figures' movie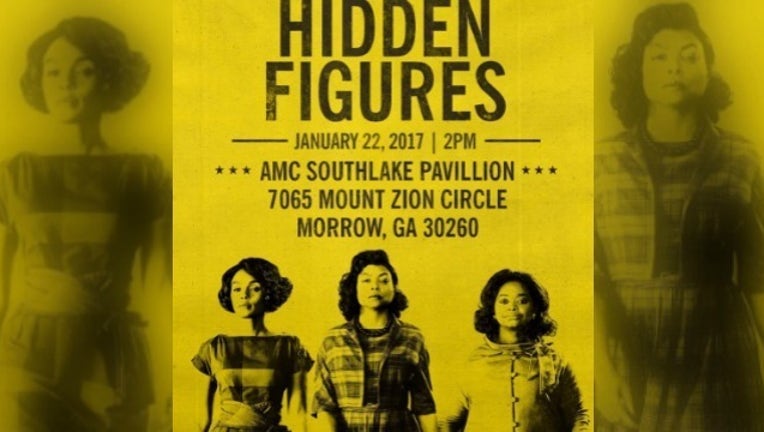 article
MORROW, Ga. - MORROW, Ga. (AP) -- As "Hidden Figures" maintains its No.1 spot at the box office, the film's stars are working to make sure everyone gets a chance to see it, regardless of whether they can afford to.
Atlanta singer Janelle Monae, who plays Mary Jackson in the film, shared information about a free screening on Sunday at 2 p.m. at AMC Southlake in Morrow. She announced the plan Friday on her social media accounts. "Hidden Figures" representatives will distribute tickets to guests on a first-come, first-serve basis.
The film chronicles the team of African-American women working behind the scenes at NASA who helped launch the first American into space. It also stars Taraji P. Hensen and Oscar winner Octavia Spencer.
Since its Jan. 6 opening, the movie has grossed nearly $61.9 million.