Four arrested in Winder property damage case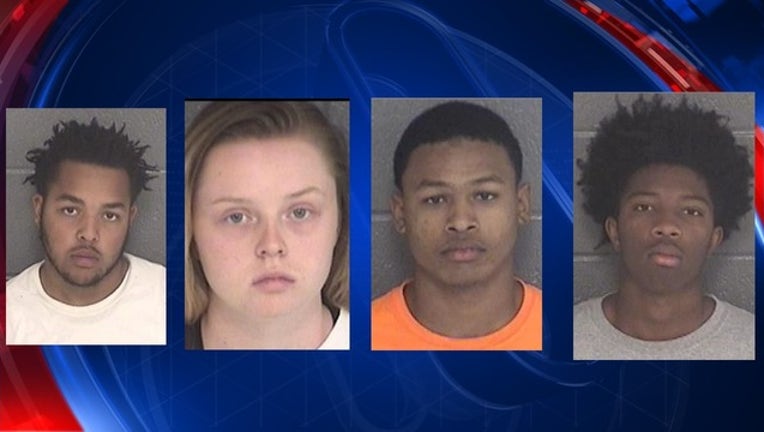 article
BARROW COUNTY, Ga. - Four people were arrested in connection to a property damage case, with estimated damage to be over $10,000, according to the Winder Police Department.
Police arrested 18-year-old Mansfield Yancey,18-year-old Deontavious Williams, 20-year-old Damon Griffin, and 18-year-old Hannah Wallace of Statham. All were charged with one count of reckless conduct, four counts of criminal damage to property in the 2nd degree, and 17 counts of criminal trespass.
Authorities say they responded to over 20 reports of property damage where a group was riding around at night shooting out windows of vehicles and business with a BB gun.
Detectives investigated the incidents and identified the four suspects, who have been arrested and await a trial, according to police.