Firefighters: 5-year-old starts 'out of control' blaze playing with lighter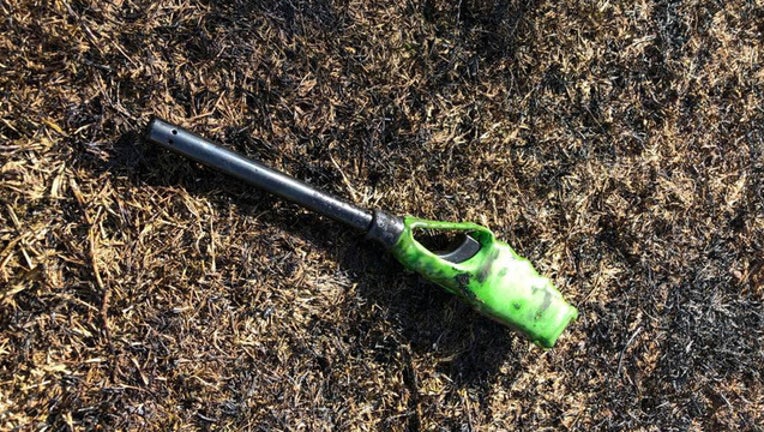 PEACHTREE CITY, Ga. (FOX 5 Atlanta) - Fire officials say a 5-year-old and a grill lighter are to blame for a blaze in Peachtree City.
The Peachtree City Fire Department responded to the Gates Subdivision Friday afternoon after four lawns caught fire.
Neighbors were already outside with hoses trying to extinguish the flames.
Officials told FOX 5 that a 5-year-old boy was playing with a grill lighter when the brush caught fire, quickly spreading throughout the neighborhood and going out of control.
Thankfully only grass was charred and nobody was injured.
The Fire Marshal talked to the child and his father and there will be no charges at this time.
Officials said this is a good reminder to "talk to your kids about the importance of fire safety and never playing with lighters!"