Father, daughter serve side by side as Air Force instructors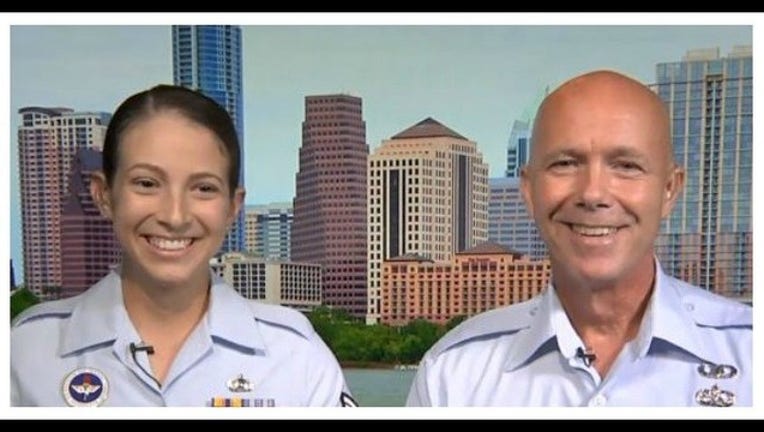 article
Tech. Sgt. James MacKay's daughter didn't just follow in her father's footsteps and join the Air Force, she serves on the same base.
MacKay and his daughter, Staff Sgt. Amanda MacFarlane, work side by side at Joint Base San Antonio-Lackland as military training instructors.
The first father-daughter duo to serve together as MTIs in the history of the U.S. Air Force appeared on "Fox and Friends Weekend" this morning.
"From a young age, I always did consider joining the military," MacFarlane said. "And once I knew that this opportunity to be a military training instructor was available, I absolutely wanted to try for it."
"I joke with folks on the base and say it's the ultimate 'Take Your Daughter To Work Day' every day," MacKay said. "I couldn't be more proud of Amanda and my other daughter, Cassandra, who's also active duty military."
What's your message to your dad on Father's Day? Anna Kooiman asked.
"I'm just incredibly proud of the person that he is," MacFarlane said. "And I've always looked up to his dedication, his loyalty, his work ethic and all of the other incredible qualities that he has, not only as a father, but a mentor and a teacher."
Watch the "Fox and Friends Weekend" video above.