Facial sketch released for bones found along Buford highway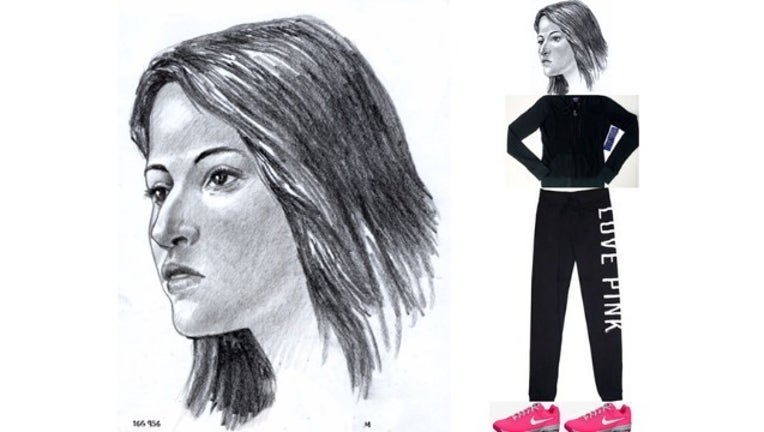 BUFORD, Ga. - Authorities are trying to identify a young woman whose skeletal remains were found inside a suitcase along I-985 in Buford in July 2016.
Gwinnett County Police released a detailed facial sketch Tuesday derived from the woman's skeletal remains. Her skull and bones were discovered by a construction worker along the busy highway.
A medical examiner determined the remains belonged to a young woman who was either white or of Asian Indian or Eastern Indian descent, between the ages of 20 and 20 who had a previous injury to her left side rib. The woman also had some spinal fusion with slight scoliosis, but she may not have known about that condition, according to a press release. 
Authorities also released a description of some clothes found along with the remains: a black Miley Cyrus hoodie sweatshirt, size large; black Victoria's Secret pants, small, with "Love Pink" on the leg; and pink 2014 Nike Air Max Cage sneakers, size 7.
SEE ALSO: Description of clothes found with bones in suitcase released