Emory law expert comments on Supreme Court ruling against Alabama's congressional map
The U.S. Supreme Court ordered Alabama to re-draw its congressional map. The high court Thursday ruled Alabama violated the Voting Rights Act by illegally watering down Black voting strength. It's a surprise move from a conservative court that could ripple here to Georgia.
The conservative high court, in a surprise decision, affirmed a lower-court ruling that found Alabama undercut the 1965 law when it drew a congressional map with one majority Black seat out of seven congressional districts in a state where more than one in four residents is Black.
"The Voting Rights Act of 1965 says that we are to be free of racial discrimination in the United States of America," said Alicia Hughes, a visiting assistant professor and interim executive director for The Center for Civil Rights and Social Justice at Emory University's Law School.
"It's telling us as a guiding post that vote dilution is a bad thing, and it will not be tolerated and that there's a protection against voting dilution," Hughes said.
Plaintiffs in a Georgia lawsuit argue state lawmakers drew a congressional map that illegally reduces the strength of Black voters. A legal expert FOX 5 speaks with says the high-court decision could help the Georgia case.
"This case from the U.S. Supreme Court is now legal precedent," Hughes said. "It unequivocally should strengthen the Georgia suit."
That could affect the balance of power in a narrowly-split congress if courts find Georgia similarly violated the Voting Rights Act.
"The outcome is going to be that these maps will have to be redrawn." Hughes said. "This is very, very important critically important particularly as we go into an election year."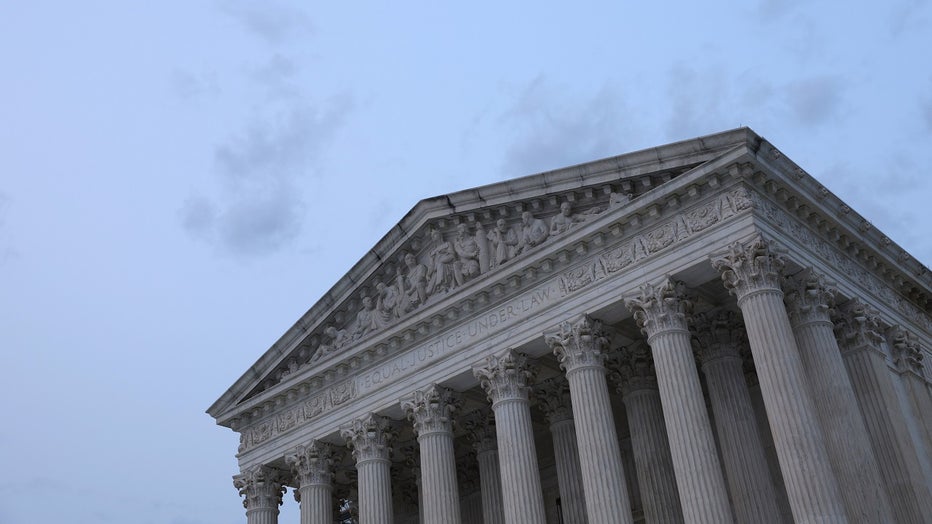 A view of the U.S. Supreme Court on June 5, 2023 in Washington, DC. The Supreme Court is expected to issue outstanding rulings throughout the month of June. (Photo by Alex Wong/Getty Images)
The Georgia Democratic Party praised the ruling, calling it a win for democracy.
The State Attorney General's office would not comment on the Georgia case since it's still in court.
This story is being reported out of Atlanta.