EAGLE CAM: Harriet and M15 await hatching of two eggs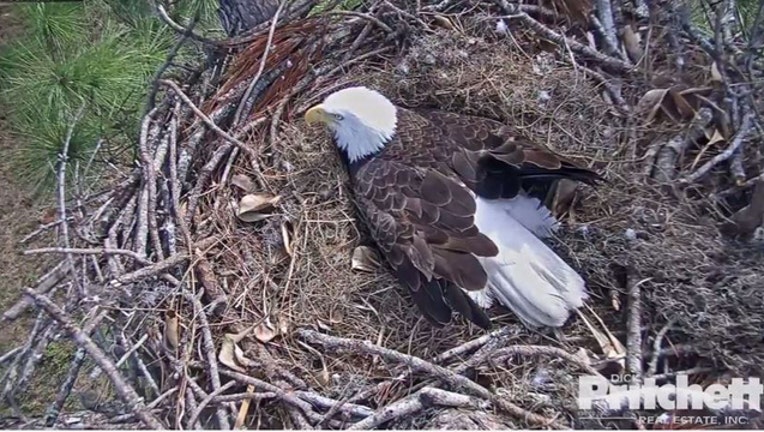 article
FORT MYERS, Fla. - Harriet the eagle and her partner, M15, are awaiting the arrival of two little eaglets.
The eggs were laid on Nov. 22 and Nov. 25, and the two eagles have been patiently awaiting their hatchlings, sharing the task of incubating their eggs while remaining watchful to protect and defend their territory, ever since.
Live streaming video of the eagles' partnership is being broadcast on the Southwest Florida Eagle Cam in Fort Myers from several angles, none of which disturb the eagles or make any sound.
This is the fifth season the camera has been streaming the eagles' nesting. In the first few seasons, Harriet was captured on video with her mate, "Ozzie," raising their two eaglets.
Ozzie passed away in 2015 after being found by Fish and Wildlife officers with an injury that he could not recover from, after being spotted fighting with a male eagle in the area.
Harriet settled on a new mate, "M15," and this is the second season of hatchings for this pair of eagles. 
WATCH BELOW (mobile users click here):