Duluth High School students' exams go missing, now many will have to retake them
DULUTH, Ga. - Advanced Placement exams taken by Duluth High School students vanished over the summer and no one's been able to track them down since.
Security camera footage obtained by FOX 5 captured a UPS driver pick boxes of the exams up in the middle of May. More than two months later, the College Board informed the school they never got them. 
"Us as parents, we were kept in the dark about the whole situation," said Robert Hasenstab, whose son Riley now must retake his AP English exam. "It's stressful. Stressful on the students, stressful on the parents. College credits everybody knows there's a lot of money involved. A lot of time that was wasted with the students preparing for these exams."
The AP exams allow high school students to earn college credit for specific advanced courses.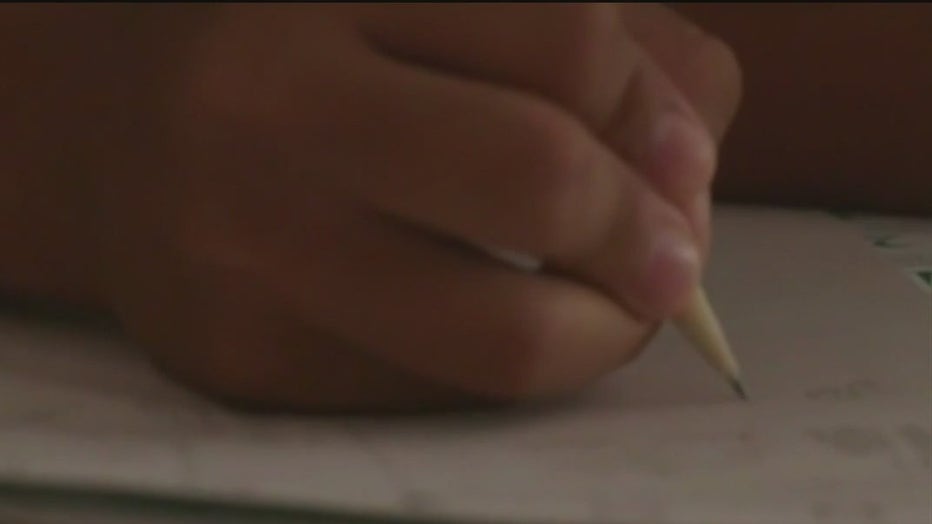 Bernard Watson said school administrators and Gwinnett County School District officials share their frustration. 
"These students essentially are being punished for something they had nothing to do with. They did everything they were supposed to," Watson said. "As soon as we found out, we immediately launched an investigation, started looking over surveillance video, and we have a video showing that the packages were picked up by UPS. Then they were delivered in New Jersey five of the six packages. One is missing. What happened to it?"
A letter to students said the College Board gave them three options: they could retake it, get a refund, or in some cases, take a projected score based on other portions of the test that the company did receive.
However, like in Riley's case at Georgia Tech, many schools do not accept projected scores.
Watson said the principal of the high school has committed to paying for tutors for any student who has to retake their AP exams.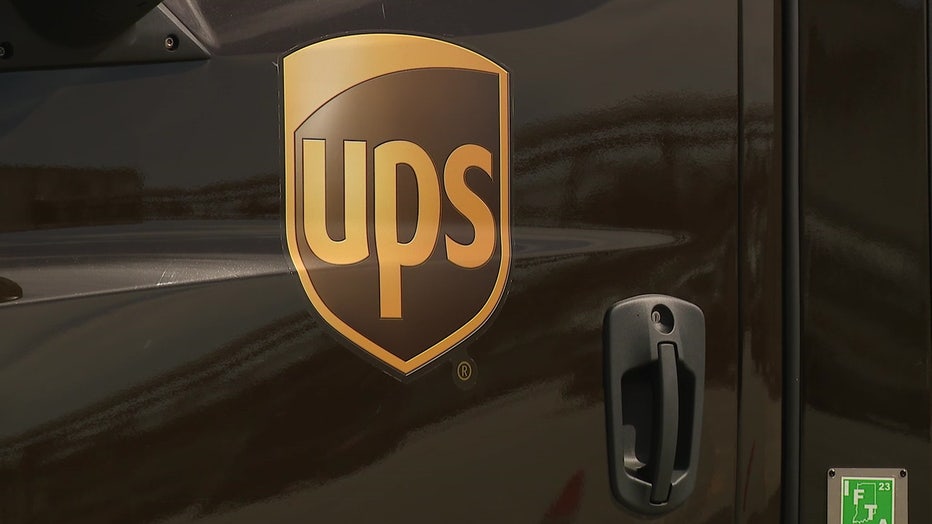 Side of UPS truck (FOX 5 Atlanta)
A spokesperson for the College Board pinned the blame on UPS.
"Unfortunately, an exam package from Duluth High School was lost by the United Parcel Service (UPS), impacting 11 subjects from the May Advanced Placement Exam administration," the spokesperson named Kelsey said in an email. "A UPS claim was submitted to further assist in locating the package, and an extensive search was conducted internally by UPS, which was ultimately unsuccessful. College Board and our test security partner ETS are working directly with the school and affected students regarding the status of their exams and solutions moving forward."
Meanwhile, UPS said that the College Board took about a month to report the package missing, impacting the likelihood of it ever being found.
"Safely and reliably meeting our service commitments is UPS's first priority," said a UPS spokesperson. "The package was shipped May 10. After being notified by the customer June 7 that it had not arrived, we searched extensively for the package but have been unable to locate it. We extend our sincere apology to the students and their parents."