DUI driver with shocking .382 BAC found with flat tire in Peachtree City, police say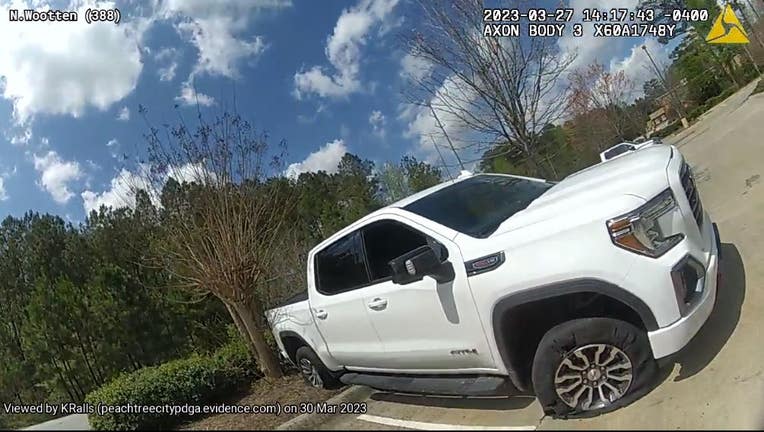 article
PEACHTREE CITY - It appears that driving under the influence continues to be an issue in Peachtree City.
In February, police in Peachtree City told FOX 5 Atlanta that every deadly crash their officers worked in 2022 was caused by a DUI driver. That revelation highlighted a disturbing rise in the number of DUI arrests in the city and across the entire state of Georgia.
PREVIOUS STORY: Peachtree City Police warn of dangerous DUI trend in Georgia 
On Friday, the Peachtree City Police Department posted a photo of a badly parked truck with a flat tire and a description of what happened on their Facebook page. According to PCPD, the "grown adult" who was driving the truck had a Blood Alcohol Content of 0.382.

The police department said the man was "kinda walking and sorta talking" and pointed out that alcohol poisoning can occur between .300 and .400 BAC. They also pointed out that this happened shortly around 2:15 p.m.
Law enforcement officials say they saw s steep increase in drunk driving cases since the start of the coronavirus pandemic and the number of such cases has increased each year. Peachtree City police say the number of arrests have tripled for their department, including daytime DUIs. In January, they found a young woman passed out behind the wheel of a pickup truck in the middle of an intersection.