Dragon Con Features Deadpool Sing-Along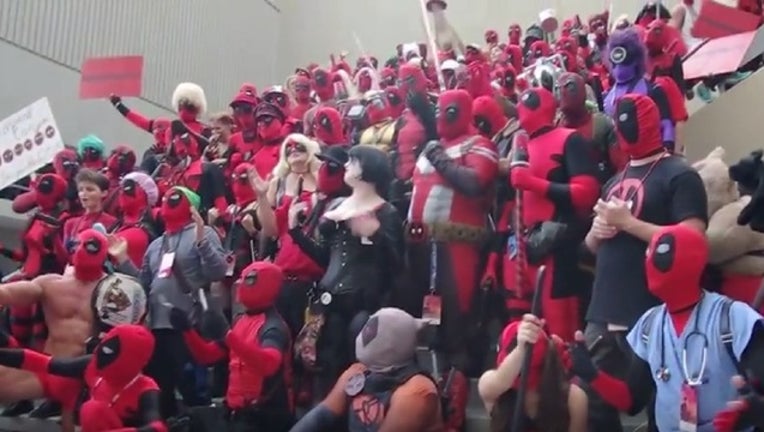 article
ATLANTA - This past weekend the geeks, nerds, and simply curious of the world converge on Atlanta for the annual Dragon Con. The event boasted a record-setting 70,000 people, many of which gave into their fandom and dressed up for the event.
One of the more popular characters for the past several years, following the now infamous leaked test footage with Ryan Reynolds, is the quirky and irreverent Deadpool. And like the character they were portraying, a group of a several dozen gathered over the weekend for an off-the-wall sing-along.
The sea of Deadpools (being traditional and mixed genres, not to mention a couple of Dominos) were caught on camera singing Queen's Bohemian Rhapsody and it truly a sight.
App users: Click here to watch the YouTube clip

This is not the first year that the Deadpools gathered to make beautiful music.
Dragon Con is the largest fantasy and science fiction convention in the southeast. It is held each year during the Labor Day Weekend.
The event also raised over $115,000 for the Atlanta Community Food Bank.