Double deer: Officials say man kept 2 in captivity at home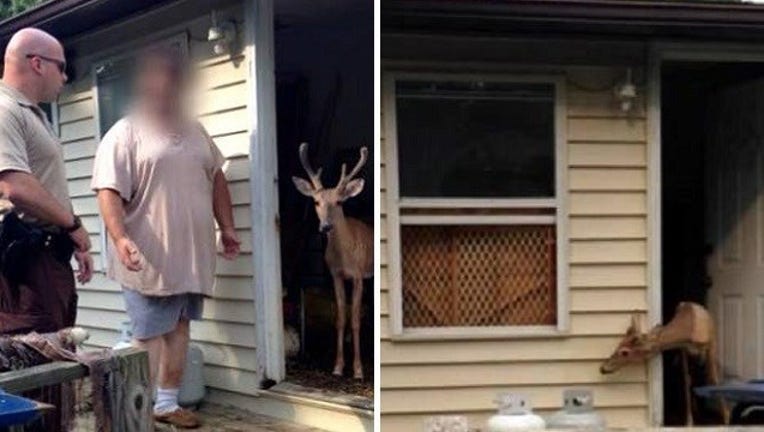 article
HUNTINGTON, W.Va. (AP) - Officials say a West Virginia man had been keeping two deer in captivity at his home for at least a year.
State Division of Natural Resources officer Joshua Addesa says authorities discovered the two white-tailed bucks when they visited the Cabell County man's home July 4 after receiving a public tip.
Addesa says the deer had a supply of hay available to them inside the home. But Ronnie Chapman denied the deer lived at his home, saying they could come and go as they pleased.
WSAZ-TV (http://bit.ly/1S8Gn15 ) reports that Chapman paid a $300 fine Tuesday in Cabell County Magistrate Court.
Addesa says officers set the deer free but because the animals were domesticated, they may be considered for relocation.
In West Virginia, illegal possession of wildlife is a misdemeanor.
___
Information from: WSAZ-TV, http://www.wsaz.com
Copyright 2015 The Associated Press. All rights reserved. This material may not be published, broadcast, rewritten or redistributed.