Deputies: Carjackers load injured woman into stolen vehicle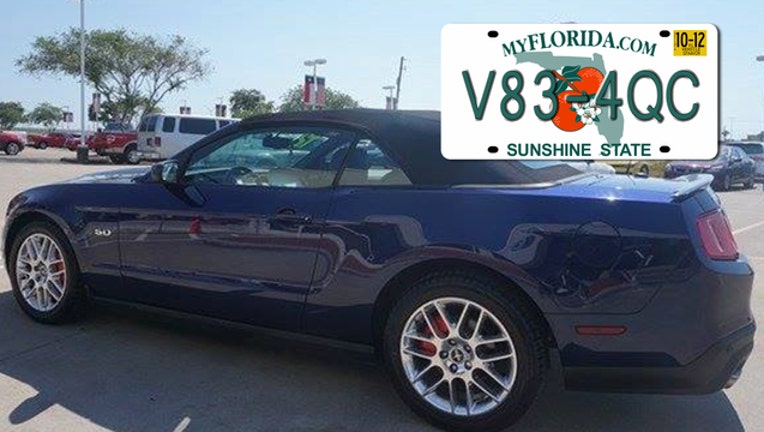 article
DAYTONA BEACH (FOX 13) - Deputies in Volusia County say they are frantically searching for an injured woman who was apparently stuffed into a carjacked vehicle by suspects Saturday morning. 
Central Florida law enforcement officers say a dark blue Ford Mustang convertible was stolen during a carjacking along I-4 near Daytona Beach. Suspects apparently loaded an injured female into the car before taking off, headed west.
It happened near mile marker 128 of westbound I-4 at 5:40 a.m. Officers say the driver of the Mustang had driven up to the scene of a crash and stopped to help. She says that's when three young men jumped out of a car that was involved in the crash and stole hers.
Those three suspects also loaded an apparently unresponsive female into the Mustang before driving away.
The Mustang is a 2012 convertible with Florida tag V83-4QC. It has a black vinyl top, a spoiler, and no window tint.
The Volusia County Sheriff's Office says the photo they released of a blue Mustang, which is attached to this story, is similar to the one stolen, but not the actual vehicle. 
The three suspects were described as black males in their teens or early 20s. One was heavyset and wearing a striped shirt and jeans. Two others were described as thin. The unresponsive female was also believed to be in her teens or early 20s, with short dreadlocks, a red, hooded sweatshirt, brown jeans, and black shoes. She was apparently bleeding from the head.
The car they left behind at the scene had also been reported stolen.
The suspects are wanted by the Volusia County Sheriff's Office on carjacking charges; the Florida Highway Patrol is investigating the initial crash.
Anyone who spots the vehicle or suspects involved is asked to call 911 without approaching the suspects.