2-year-old paralyzed in apartment shooting; Mom lawyers up
DEKALB COUNTY, Ga. - A DeKalb County mother says her daughter will never walk again after a shooting in late June. Now, she's hired attorneys to look into possible legal action against the apartment complex where it happened.
The attorneys for Neziah Flood say they're looking into whether Arborside Apartment Homes provided enough security to keep its residents safe.
In a GoFundMe posted online, Flood says bullets fractured her 2-year-old daughter Harmonie's spine, and hit part of her stomach. Flood said Harmonie will be on inpatient therapy and has a long road to recovery. In that post, she also asked for prayers.
Dekalb County Police say 2-year-old Harmonie and two men were shot after someone fired a weapon in the apartment's parking lot. Police say it does not appear to be a random act.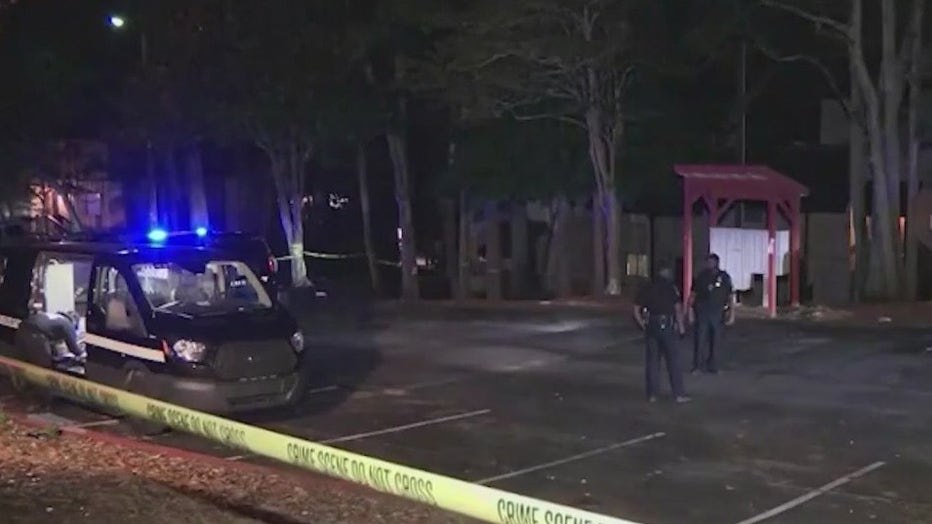 DeKalb County police are investigating a shooting at Arborside Apartment Homes.
They haven't identified the shooter, or shooters, and haven't said what led to the incident.
Flood's attorneys, John Morgan, Evan Rosenberg and Michael Woodard with Morgan and Morgan, sent FOX 5 the following statement:
"Senseless acts of violence like this one are made even more tragic when young children like Ms. Flood's daughter are catastrophically injured. While both Ms. Flood and her daughter are lucky to be alive, their lives have been forever changed by the trauma of this completely preventable incident. This toddler will never walk again because the Arborside Apartment complex and its management company allegedly failed to have adequate security on their property, despite clear notice of past problems. While the criminal investigation of this shooting continues, we will work to identify all the parties responsible for allowing this tragedy to occur and hold them accountable."
FOX 5 reached out to the apartment complex and their management company for comment, but has not heard back.