CBP: Don't bring more than 12 decorated Easter eggs into the US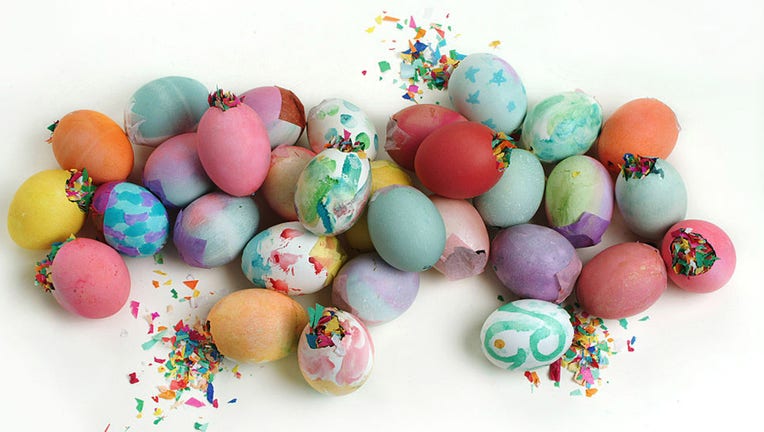 article
LAREDO, Texas - For those traveling across the U.S. border ahead of Easter, customs officials are reminding celebrants to limit the number of decorated eggshells in their luggage. 
Cascarones, confetti-filled eggshells that are popular throughout Mexico and parts of Texas, are limited to 12 or fewer per passenger, the U.S. Customs and Border Protection said in a statement last week. 
The agency added that the shells can also be decorated, etched, or painted, "but they must be clean, dry, and free of any egg residue (egg yolk and egg white have been removed)."
The reason for the limited number of decorated eggshells is to prevent further spread of disease, the CBP said – specifically mentioning how both Newcastle Disease and Highly Pathogenic Avian Influenza (HPAI) can spread through contaminated eggshells. 
Newcastle Disease is a highly contagious, fatal viral disease that affects a substantial number of bird species, attacking respiratory, nervous and digestive systems, according to the U.S. Department of Agriculture. It can kill up to 90% of exposed birds, and poultry die without even showing any clinical signs, officials said. 
HPAI is also a viral disease that can cause "exceptionally high mortality, especially in turkeys," officials said. The virus infects chickens, turkeys, ducks, partridges, pheasants, quail, pigeons, and ostriches. 
The warning comes amid the ongoing bird flu outbreak, which as of last month, had cost the government roughly $661 million and resulted in more than 58 million birds slaughtered to limit the spread of the virus.
"The past year has been devastating for the turkey industry as we experience, unequivocally, the worst HPAI (highly pathogenic avian influenza) outbreak in the industry's history," National Turkey Federation spokesperson Shelby Newman said in February.
In its statement, CBP added that fresh eggs, raw chicken, and live birds or poultry are also banned from entry.
"Attempting to bring in these or other prohibited agricultural items would lead to traveler delays and may result in a fine ranging from $300 to $1000," the agency said.
On a typical day in 2022, CBP agriculture specialists across the U.S. seized more than 2,600 prohibited plants, meats, animal byproducts, and soils and intercepted 240 insect pests, the agency said.
This story was reported from Cincinnati.