Deadly crash leaves cars burning on Brooklyn Bridge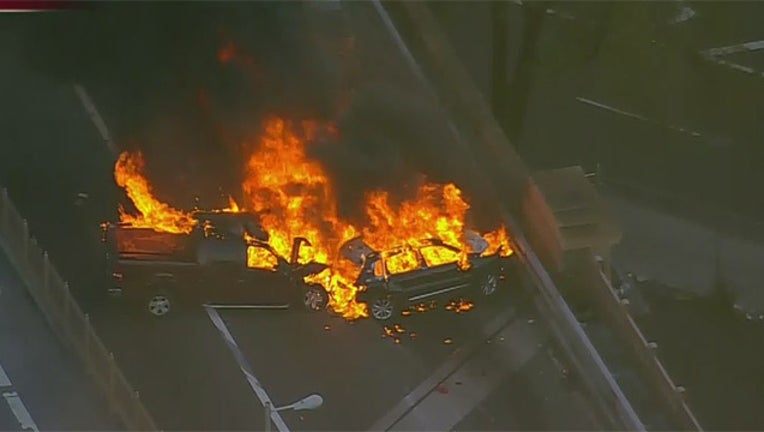 article
NEW YORK (FOX5NY) - At least three cars caught fire after a deadly crash on the Brooklyn Bridge early Wednesday morning. The crash involved five cars in all, but it was unclear what led up to the incident. One driver died and six other people were hurt, according to the FDNY.
SkyFoxHD was over the scene about 7:20 a.m., just minutes after the accident.
The Brooklyn-bound side of the bridge was closed because of the burning vehicles. A short time later, the FDNY closed the Manhattan-bound side in order to fight the fire.
The bridge was reopened after more than an hour.
More than 125,000 people drive over the bridge on a daily basis. It is one of the main arteries between Brooklyn and Manhattan. Thousands of people also walk and bike the bridge on a daily basis.
The closure was causing major backups on both sides of the iconic span. New York City sent an emergency alert for drivers to avoid the area.