5 injured when daycare bus collides with vehicle in DeKalb County
DEKALB COUNTY, Ga. - A daycare bus with children onboard was involved in a head-on collision with at least one other vehicle Thursday morning, police said.
The accident was reported at Flat Shoals Road and Battle Forest Drive near Flat Shoals Elementary School. According to investigators, the bus was on the way to Childcare Network Daycare when the wreck occurred.
SKYFOX 5 flew over the scene where the bus had overturned.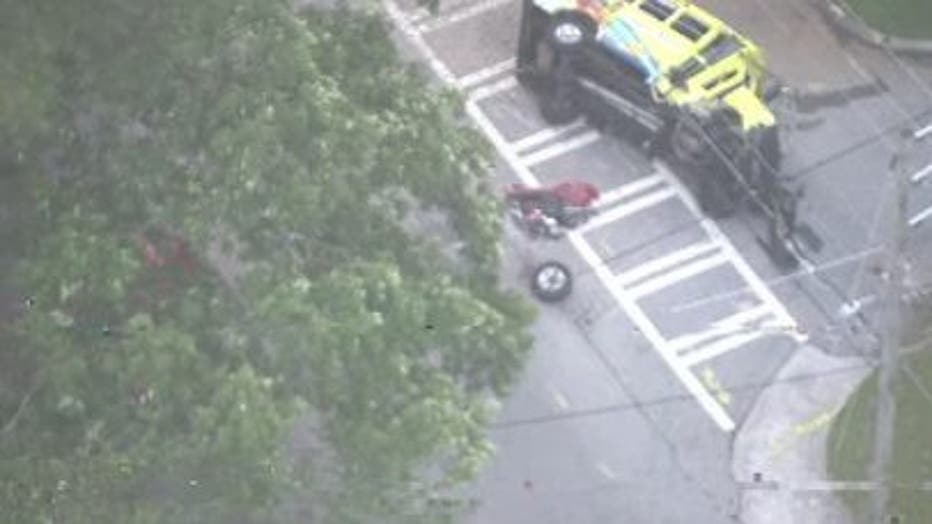 SKYFOX over overturned daycare bus May 5, 2022.
Four children between the ages of 5 and 11 received minor injuries, according to DeKalb police. The driver of the other vehicle was taken to a local hospital for evaluation.
"Everyone was wearing their seatbelts, and it is our understanding at this time that no one was seriously injured. The families of those involved were immediately notified," a statement released by Childcare Network Corporate Office read in part.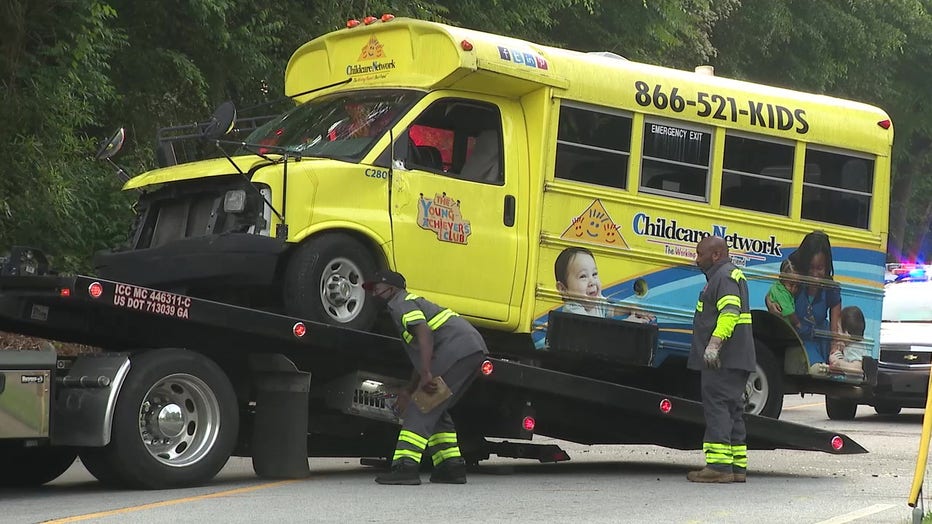 Police said 5 children were injured in a daycare bus crash in DeKalb County on May 5, 2022. (FOX 5)
There were 11 children and one driver on the bus at the time of the crash, the daycare said.
Parents could be seen collecting their children. FOX 5 caught up with one woman, Keysha Jones, who said got the call shortly after she arrived at work and rushed to pick up her grandson, Jacob. He told FOX 5 he was in the middle of the bus and felt it falling on its side.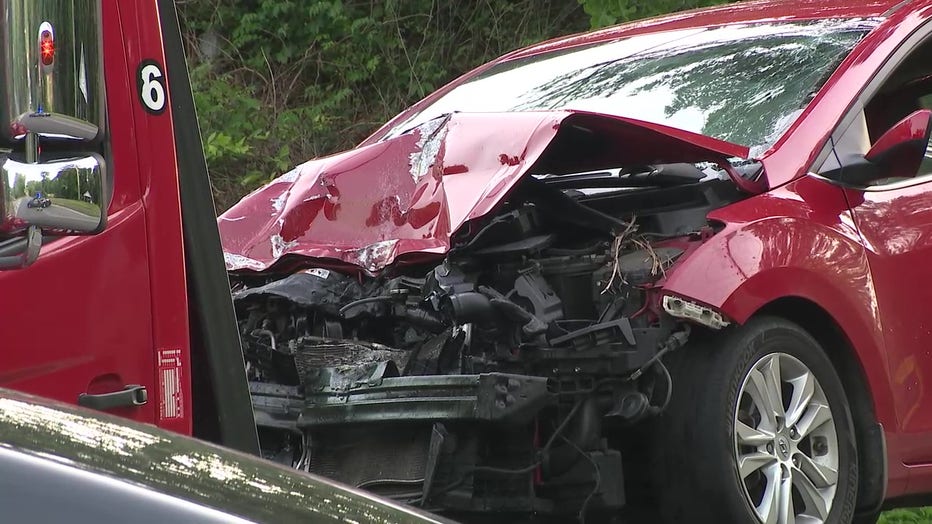 A car slammed crashed into a daycare van causing it to overturn in DeKalb County on May 5, 2022. (FOX 5)
Crews managed to upright the bus and clear the scene quickly.
The other driver was cited for failure to maintain lane, according to DeKalb police.
The daycare said they are fully cooperating with the investigation. It adds that all school bus drivers, in addition to being fully licensed to drive a bus, have received training in first aid and CPR.