Dad gets tattoo to comforrt son after brain surgery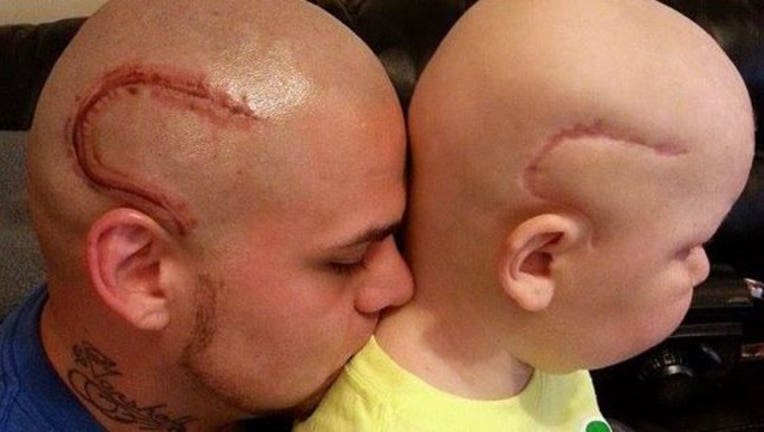 WICHITA, Kan. - A Kansas father got a tattoo on the side of his head, after his son had brain surgery that left him with a noticable scar.
Gabriel Marshall had an operation to remove a brain tumor. The 8-year-old later told his father Josh that he "felt like a monster" because of the scar on the side of his head. So Josh Marshall got a matching tattoo, and told his son that "If people want to stare at you, then they can stare at both of us."
A photo of Josh and Gabriel was entered in the "#BestBaldDad" competition run by St. Baldrick's Foundation, an organization dedicated to fighting childhood cancer. On Father's Day, that photo won first place in the competition.
Josh Marshall says his son's health is generally good. He says Gabriel has a small tumor, but that the tumor hasn't grown.