19-year-old injured in crash that shut down I-285 in DeKalb County on Wednesday morning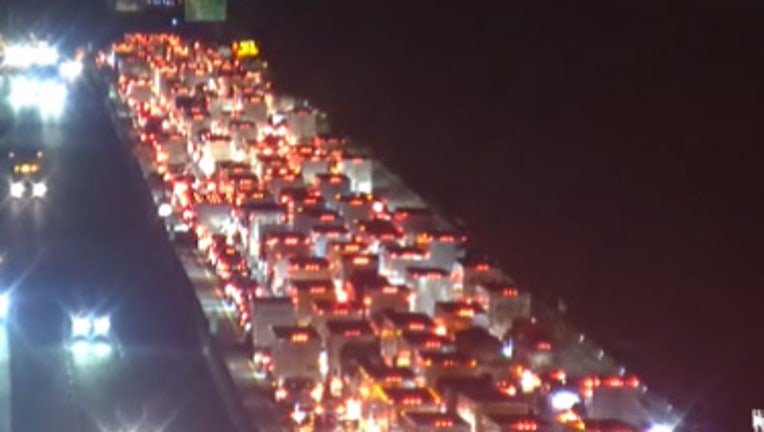 article
DEKALB COUNTY, Ga. - All lanes are now back open after a vehicle crash shut down most of Interstate 285's westbound lanes, causing major delays in DeKalb County.
The crash happened around 5 a.m. on I-285 westbound near Ashford Dunwoody Road.
At one time, all lanes were blocked on that side of the interstate - leaving delays stretching back to Peachtree Industrial Boulevard. At around 6:15 a.m., the lanes were reopened.
According to the Dunwoody Police Department, a 19-year-old male lost control of his Nissan while traveling west on I-285. After he lost control, the Nissan hit the media and went across all lanes of the interstate. The driver was ejected during the crash. A few moments later, a Ford Escape struck the unoccupied Nissan. The driver of the Ford was not injured. The driver was transported to Grady Memorial Hospital and is currently stable.