Cooler weather helps in western wildfire fight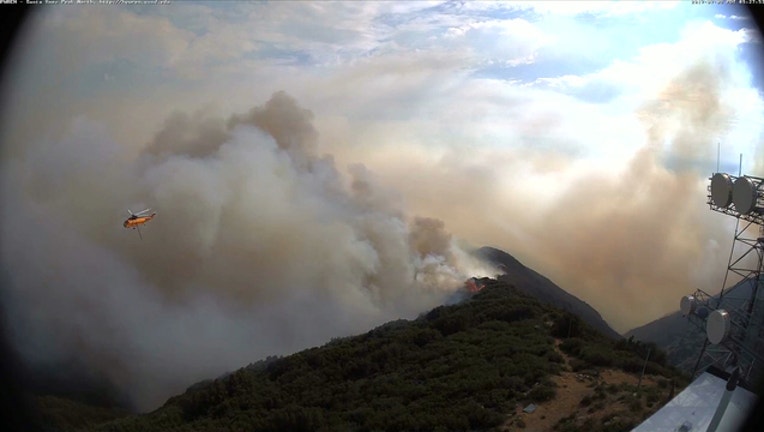 article
SANTA MARIA, Calif. - California crews are hoping slightly cooler temperatures and diminishing winds will help in the battle against three major wildfires that have destroyed structures, closed a highway and forced evacuations.
One of two fires raging in Santa Barbara County grew to 12 square miles (31 square kilometers) early Sunday, traversing a mountain range and heading south toward coastal Goleta. There is minimal containment and flames have shut down State Route 154.
County fire Capt. Dave Zaniboni says crews will use air tankers to attack that fire and another one about 50 miles north that exploded in size to 37.5 square miles (97 square kilometers).
At least 10 buildings have burned in a blaze in Northern California's rural Butte County that has forced 3,500 people from homes.
In Wyoming, fire managers say good weather has helped them make progress fighting a wildfire burning in beetle-killed trees.