Convicted felon caught with drugs, guns during search of Atlanta home, police say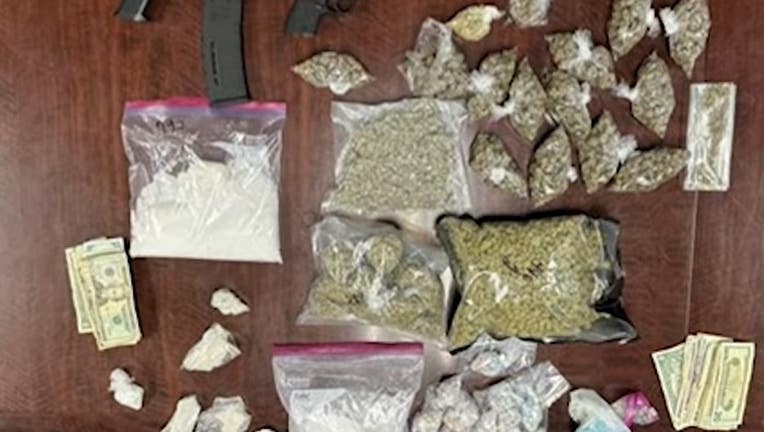 article
ATLANTA - Police say they arrested a convicted felon and discovered thousands of grams of illegal drugs in a search of an Atlanta home.
On June 27, investigators with the Atlanta Police Department executed a search warrant at a home on the 1400 block of Moreland Drive.
Inside the home, police say they found drugs, pills, weapons and over $1,000 in cash.
Among the drugs reportedly seized in the search were:
522 grams of powder cocaine
80 grams of crack cocaine
490 grams of MDMA
792 grams of Methamphetamine
92 grams of blue M30 pills, which police suspect to be Fentanyl
1,376 grams of marijuana.
Investigators say they also found a .223-caliber rifle, which they described as a "ghost gun," a Smith & Wesson M&P Shield, and $1,019.
Police arrested 36-year-old Cordeo Brewster at the scene. According to investigators, Brewster is a convicted felon who has been arrested over 20 times in Georgia.
He's now facing charges of trafficking cocaine, MDMA, and methamphetamine, possession of marijuana with the intent to distribute, possession of a firearm by a convicted felon, and more.