Comcast launches pilot internet program for Atlanta seniors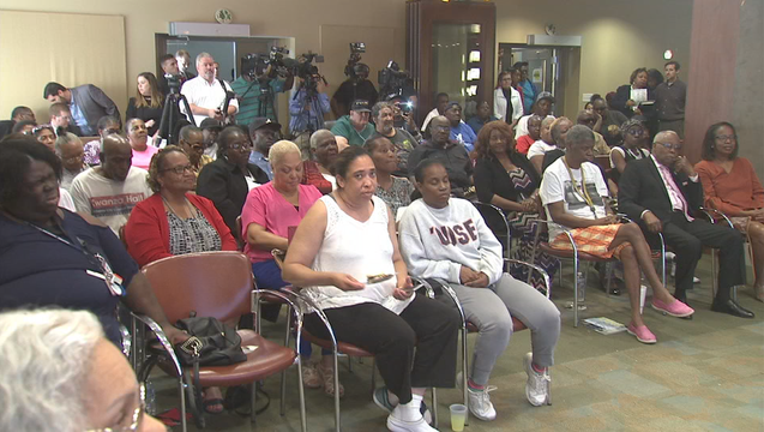 article
ATLANTA - Media giant Comcast unveiled a pilot program in Atlanta Wednesday designed to provide high-speed internet for low-income senior citizens.
Comcast Chief Diversity Officer David Cohen came to Atlanta for the kickoff of the company's Senior Citizens Internet Essentials, which the company calls the nation's largest and most comprehensive high-speed internet adoption program for low-income Americans.
Cohen also announced the collaboration in Atlanta with the organization OATS (Older Adult Technology Services) to deliver enhanced digital literacy training specifically to meet the needs of seniors.
Olympic Gold Medalist Jackie Joyner-Kersee joined Cohen, local seniors, elected officials and community leaders including U.N. Ambassador Andrew Young for the announcement at the Cosby Spear Memorial Towers, one of 11 senior high-rise facilities overseen by the Atlanta Housing Authority.
As part of the announcement, Comcast gave away 50 laptops to Cosby Spear residents and announced it will install a Wi-Fi hotspot there.
"We are thrilled to announce the launch of our Internet Essentials Senior Pilot program in Atlanta, and look forward to bringing digital literacy training to this rapidly growing audience," said Cohen.  "When we started this program in 2011, we never imagined four million low-income Americans would benefit from it.  We also never would have reached this milestone without our many dedicated nonprofit partners, elected officials, educators, employees, libraries, and advocates who were all united by the belief that the Internet is essential, not only to compete in the 21st century economy, but also to be connected to loved ones and the world."
"Partnering with Comcast to provide seniors with digital literacy is important to us at AHA," said Mark Campbell, Chief Information Officer of the Atlanta Housing Authority. "Our goal through this program is to provide low cost internet access options and classroom experiences focusing on safely navigating the internet."
The OATS announcement is one of four investments Comcast will make with non-profit partners in the Atlanta area.
The second investment will support digital literacy training for seniors by the Latin American Association. Founded in 1972, the Latin American Association is the longest serving and largest provider of social and immigration legal services in Atlanta's Latino community.
The third investment is in the Center for Pan Asian Community Services, whose mission is to promote self-sufficiency and equity for immigrants, refugees, and the underprivileged through comprehensive health and social services, capacity building, and advocacy.  The Center serves more than 3,000 clients a month and has previously worked with Comcast to matriculate four Digital Connectors classes, which are year-long courses designed to teach young students computer skills.
The fourth investment is in the Urban League of Greater Atlanta, which delivers a variety of programs and services that empower youth, adults, and families to move up the economic ladder.  Last year, the Urban League served more than 3,000 individuals.  Since 2012, the organization has been a key digital literacy training partner for the Internet Essentials program and more than 1,700 people have attended classes there.
Comcast also announced Wednesday it will donate it 100 laptops to students at Morrow Middle School and Unidos Dual Language Charter School, located in the Clayton County School District.  Unidos was Georgia's first public dual immersion school when it first opened in 2006.
Comcast Cable is one of the nation's largest video, high-speed Internet, and phone providers to residential customers under the XFINITY brand, and also provides these services to businesses.