Teen runner gifts over 600 pairs of shoes to Sandy Springs elementary students
SANDY SPRINGS, Ga. - More than 600 students in Sandy Springs have a new pair of shoes thanks to a generous high school runner with a heart of gold.
The students at Lake Forest Elementary School were in for a pretty sweet surprise Friday when Mount Vernon School sophomore Collin Maher stopped by with 629 pairs of fresh new kicks – a pair for every child in the building.
"Everybody in the school got shoes and everyone is excited to use them," one student proudly told FOX 5.
Students could be heard screaming 'thank you' through the hallways.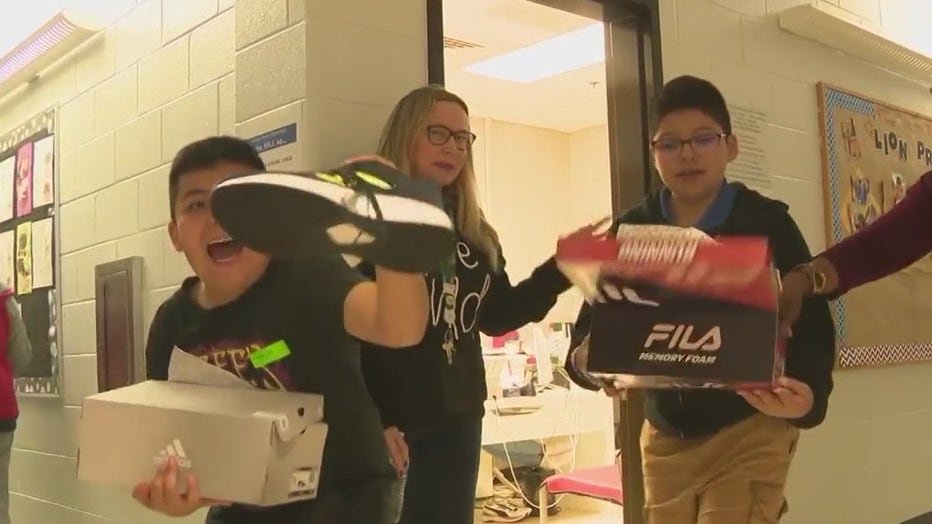 "They're overwhelmed with emotion, I am too just to see this. I've never experienced this in my career, and I've been doing this 30 years," Principal Laryn Nelson.
According to the Principal Nelson, 94% of Lake Forest students are economically disadvantaged.
Mount Vernon School sophomore and nationally ranked runner Collin Maher passes it by every day on his way home from school. Around this time last year, he said he had an idea.
"I had to find out how to put together a race," Maher told FOX 5. "I made my own nonprofit. 501c3."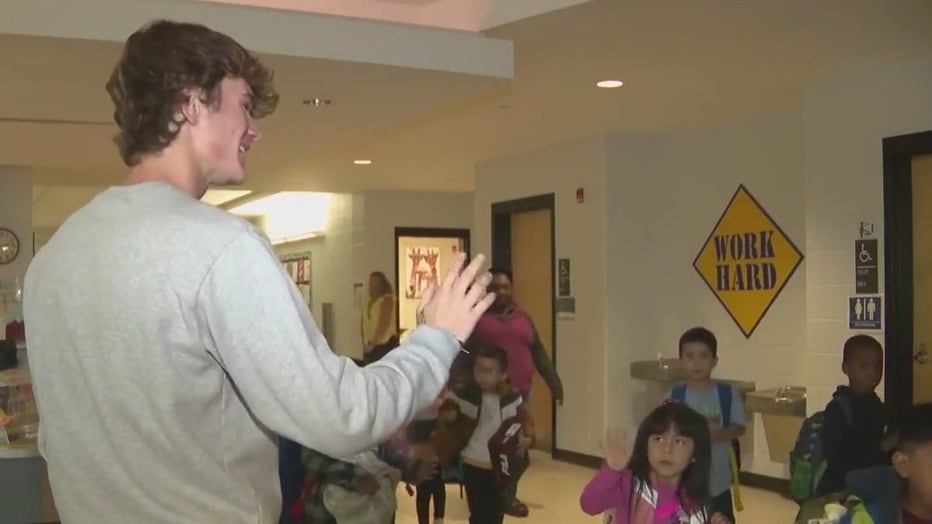 In February, Collin held the Cocoa Classic Race. Participants paid $45 to run a $5K and raised $18,000. That was enough to cover every little foot on Lake Forest's campus.
"Check out my shoes," a student told FOX 5, smiling ear-to-ear. "They're the brand-new, one-two-buckle-my-shoes!"
Teachers sized their students. This week, they were welcomed to the school with little name tags showing their shoe sizes.
"I love you, Collin," some yelled as they opened their shoe boxes to show FOX 5 what was inside.
Not only did they go home with their own specially gifted pairs, but the students felt so grateful they gave Maher something special back in return.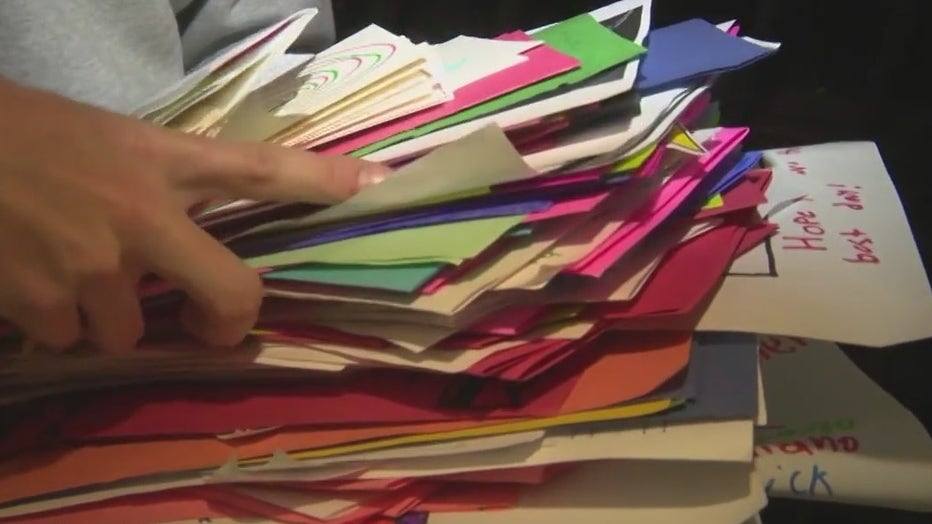 "I had a whole stack of thank you notes that I was presented with that just overwhelmed me with joy," Maher said.
"I actually saw a student kiss the box," the principal said.
It's clear that when you give a kid a fresh new pair, they're sure to feel like they can conquer the world.