CDC warns of deadly fungal inflection spreading at 'alarming' rate across US
ATLANTA - A deadly fungal infection is spreading at an 'alarming' rate in medical facilities across the nation according to a new report from the Centers for Disease Control and Prevention. The CDC has issued a warning about Candida auris—the infection that is now been identified in more than half of the states across the US—including Georgia.
Officials first reported cases of Candida auris in 2016. In 2021, clinical cases increased by more than 200 percent—jumping from 476 cases reported in 2019 to 1,471.
"It is something that primarily affects a lot of folks that have underlying medical conditions," medical microbiology expert Dr. Amber Schmidtke told FOX 5.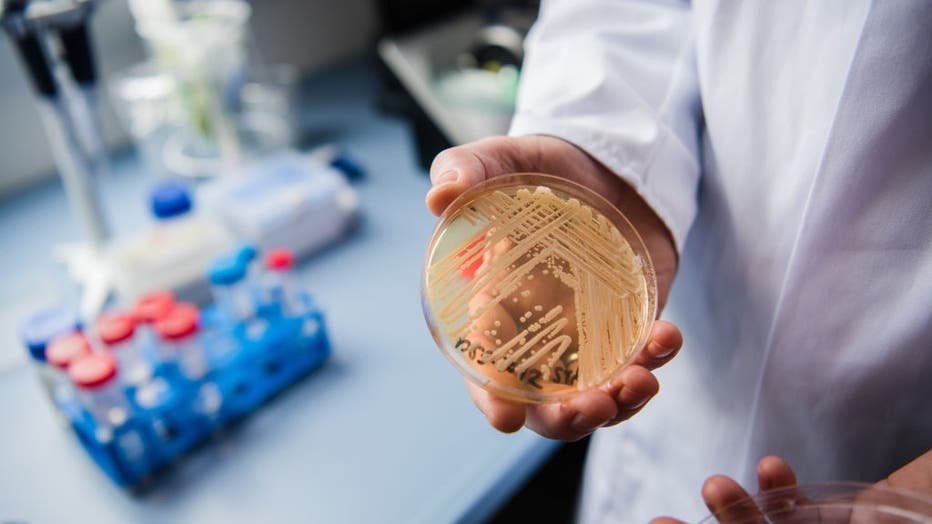 The director of the National Reference Centre for Invasive Fungus Infections, Oliver Kurzai, holding in his hands a petri dish holding the yeast candida auris in a laboratory of Wuerzburg University in Wuerzburg, Germany, 23 January 2018. (Photo by N
Schmidtke, chair of the Division of Natural Science and Mathematics at St. Mary's University, said this kind of infection poses a major threat to immunocompromised individuals—especially those in hospitals, nursing homes and other long-term care facilities.
"This is going to be a secondary infection, so something on top of something they're already dealing with," she said. 
Dr. Karen Norris, of the University of Georgia's Center for Vaccines and Immunology, told FOX 5 the concern stems from how easily Candida auris spreads and how resistant it is to three of the most common antifungal medications. 
In a statement, the CDC said that the number of cases were resistant to echinocandins, the antifungal medicine most recommended for treatment of Candida auris infections, tripled in 2021.
"That's very, very concerning because it really limits the ability to control the infection in individuals that are already susceptible," Norris explained.
Norris said researchers at UGA are currently working on a vaccine that has shown signs it could treat the infection. It's still in the early stages of clinical trials.
"Our vaccine—we call it a pan-fungal vaccine—it hits three of the most prevalent types of these infections," she said.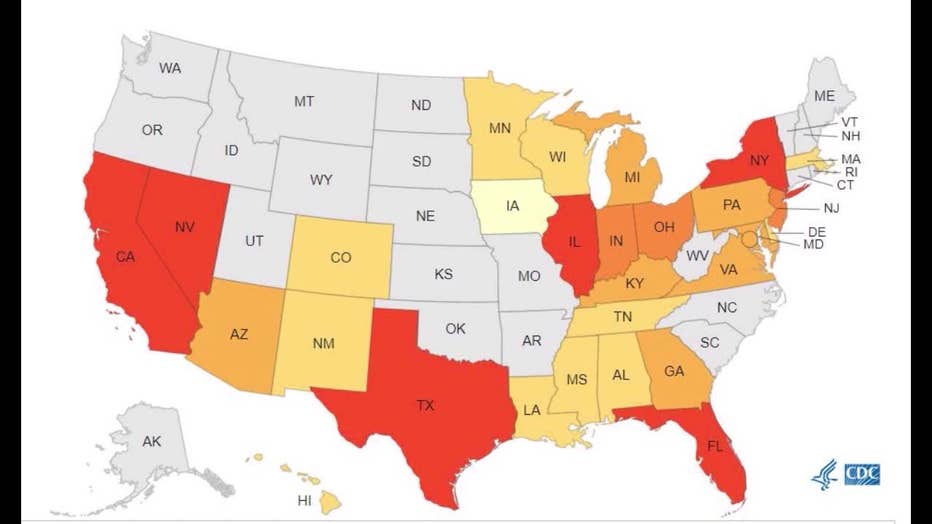 (Centers for Disease Control and Prevention)
While the CDC has said cases overall remain low, officials are working with state and local health agencies, healthcare facilities, and clinical microbiology laboratories to ensure they are using proper methods to detect and prevent potential spread. 
Practices like hand-washing and cleaning in health care facilities are recommended by experts to help stop it from spreading. 
You can find more recommendations from the CDC about Canida Auris by clicking here.