Carrollton police officer's message to the man who shot him with AK-47
CARROLLTON, Ga. - The now-retired Carrollton police officer who was critically wounded by a suspect carrying an AK-47 during a police chase in 2021 spoke to FOX 5 exclusively.
On Friday, a Carroll County jury found the driver of the car guilty of more than 20 charges, including the murder of his own cousin who police killed during the incident.
Rob Holloway, who was shot in the head by this man, told FOX 5 about the two-week trial in which he saw and heard the complete story of what unfolded that day for the very first time.
"To know that kind of evil is out there is … it was just upsetting, very emotional," Holloway told FOX 5.
Friday, a Carroll County jury convicted Aaron Shelton, who was the driver of the car Holloway was pursuing on April 12, 2021, when the passenger Pier Shelton opened fire with an AK-47 and wounded him.
  (Carrollton Police Department)
Holloway will face Aaron Shelton in court this Thursday for his sentencing. He explained what he would like to express to him.
"I forgive him. I pray for his salvation and Pier's, from that day," Holloway said. "I forgive him, both of them."
Forgiveness is no easy thing. Aaron Shelton participated in the shooting that wounded Holloway and during the trial, the jury heard jailhouse phone recordings the next week in which Shelton laughed about it.
" … that gentleman is sitting in jail, laughing on the phone without a care in the world, not realizing what each person was going through mentally, physically, and spiritually," Holloway said.
A jury convicted Shelton of 22 charges including murder. Officers said they were forced to kill his cousin Pier Shelton to end the rampage after three officers were wounded and seven were shot at. Aaron Shelton will pay the price and will be sentenced for murder.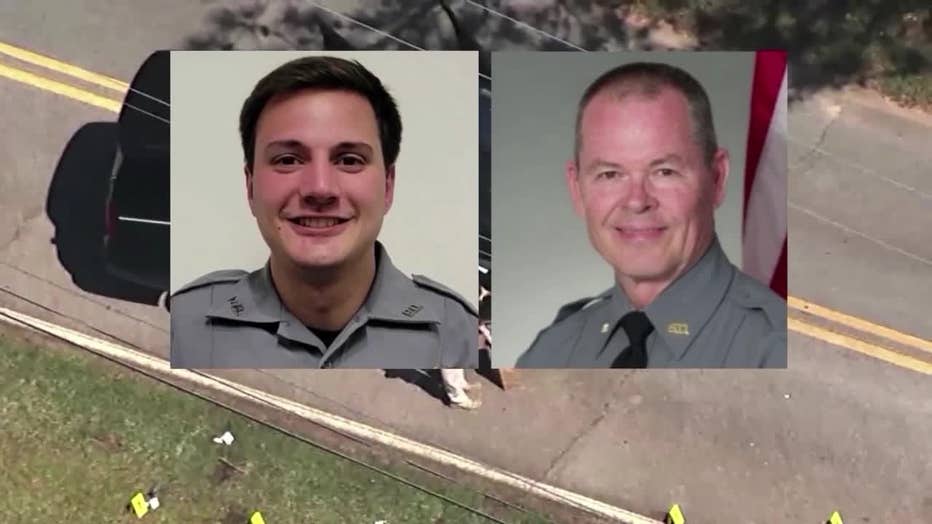 (Carrollton Police Department)
The two other officers wounded that day are also expected to testify at the sentencing Thursday.
This past January, Sgt. Rob Holloway retired from the Carrollton Police Department for medical reasons. He says the shooting that almost took his life did eventually end his career. He now works with other first responders.