Carroll County man convicted after wild April 2021 chase that injured 3 officers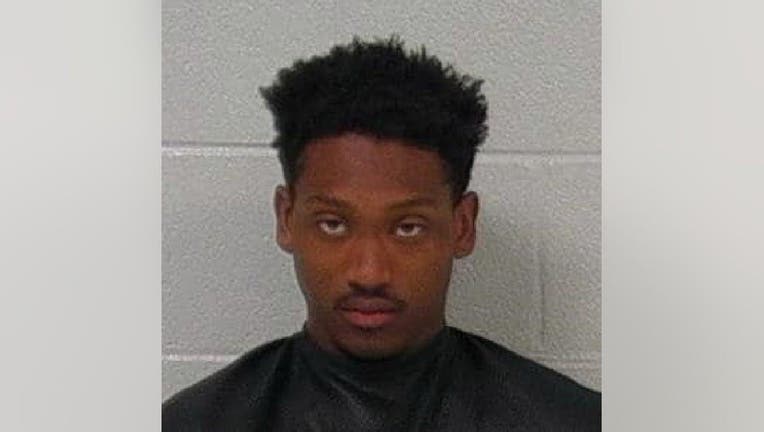 article
CARROLL COUNTY, Ga. - The cousin of the man who shot three law enforcement officers during a wild car and foot chase that started in Carroll County on April 12, 2021, has been convicted of multiple counts of Felony Murder, Aggravated Assault on Law Enforcement Officers, Aggravated Battery on Law Enforcement Officers, Felony Fleeing and Attempting to Elude, Possession of a Firearm by a Convicted Felon, and other charges.
The incident began when a Georgia State Patrol trooper observed a Nissan Sentra driving 111 miles per hour on Interstate 20 in Carroll County. The trooper tried to stop the vehicle and a chase began. Aaron JuJuan Shelton was driving the car while his cousin Pier Shelton was in the passenger seat.
ORIGINAL STORY: 3 officers injured, 1 suspect dead in Carroll County police chase
Other agencies soon joined the chases and three officers were wounded in a gunfight. They included Carroll County Deputy Jay Repetto, Carrollton Police Department Sgt. Rob Holloway and a Villa Rica Police Department Officer Chase Gordy.
Holloway was shot in the head through the windshield of his patrol car. Gordy was shot in the arm and leg and Repetto was shot in the arm.
Pier Shelton was shot and killed during the gunfight.
The indictment against Aaron Shelton contained 22 counts. He was charged for his actions as the driver of the vehicle and as a party to the crimes of Pier Shelton. He was also charged with three counts of felony murder for committing felony crimes which led to the death of Pier Shelton. The evidence presented in this case proved, and the jury found, that Aaron Shelton willingly participated in all of the crimes that occurred during this crime spree. In light of this evidence, the jury rejected his claim that he was coerced by Pier Shelton.
Shelton will be sentenced by Superior Court Judge Erica Tisinger at 2 p.m. July 13.