Family desperate for answers after Clayton County school bus driver found shot to death in car
ATLANTA - Family and friends came together Friday night for a vigil to remember a Clayton County School District bus driver who was found shot to death at a gas station last month.
The group gathered at the BP off State Route 85 in Riverdale where Johnson's body was found on June 30.
The 36-year-old worked as a bus driver for the Clayton County School District. She was separated from her husband and lived with her parents in Riverdale.
Her body was discovered in her car at around midnight, just a few miles from her home.
Her parents said she was shot once. The bullet traveled through her shoulder and pierced her heart.
Johnson's parents said she often parked behind the gas station near Thomas Road to take time out of her day for prayer or quiet reflection.
"And she said, 'I just praise Him,'" Hunter recalled. "And I said, 'Camesha, baby, it's just so dangerous out here.' She said, 'Mama, I'm aware of my surroundings. I'm not afraid to die, but I'm aware of my surroundings.'"
Camesha Johnson (Supplied)
Her parents said surveillance video showed Johnson's car traveling through the parking lot at around 10 p.m. Thursday, past the gas station pumps, before jumping a curb and coming to a stop.
The vehicle sat there for about two hours before someone looked inside and discovered Johnson's body. Her family can't imagine why anyone would harm her, but they suspect it was someone she knew.
"I want to find out who did this because they took my baby," her mother said, "they took my baby from me."
Family members described the woman as a beautiful soul who was loved by everyone who met her.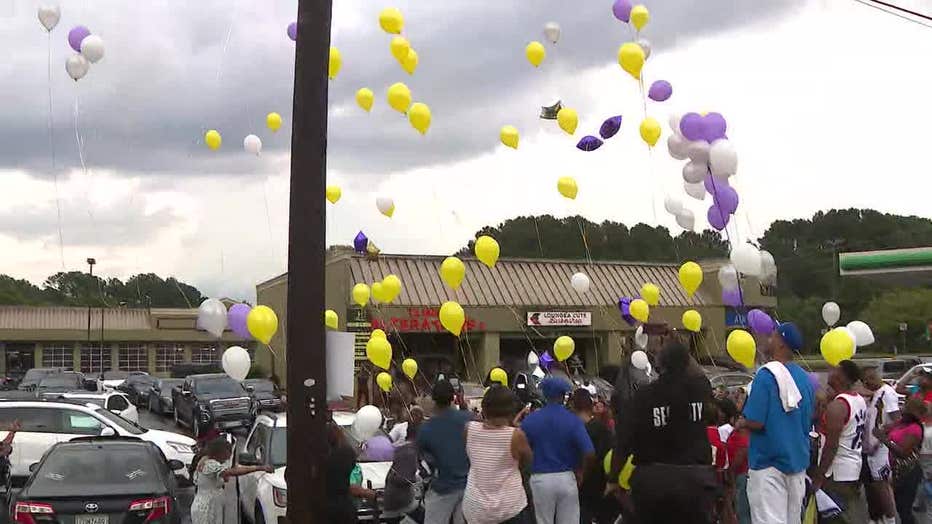 Police have not released any details about what could have been the motive behind Johnson's death or identified anyone who may be connected with the brutal act of violence.
If you have any information that could help with the investigation, contact the Clayton County Police Department.