'Vicious rumors': Buster Murdaugh releases statement on classmate Stephen Smith's death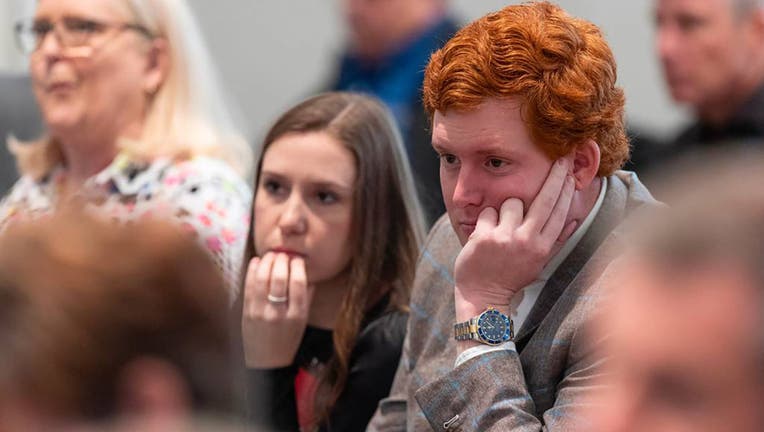 article
Randolph "Buster" Murdaugh, the surviving son of disgraced South Carolina attorney and convicted murderer Alex Murdaugh, is speaking up about what he calls "baseless rumors" connecting him with the death of one of his high school classmates.
In 2015, Stephen Smith was killed in what police initially described as a hit-and-run just miles from the Murdaughs' Islandton hunting property called Moselle, where Alex fatally shot his wife, Maggie, and his youngest son, Paul, in 2021. 
In a GoFundMe set up by the family, Smith's mother, Sandy Smith said they were seeking an independent exhumation and autopsy to bring justice for her son.
BODY OF BUSTER MURDAUGH'S FORMER CLASSMATE STEPHEN SMITH TO BE EXHUMED
"They said he was shot in the head. And then it turned out it was a hit-and-run and then he was beat up, so the story just kept changing," Smith told WYFF. "…When they told me hit-and-run, I said, 'That's impossible,' because Stephen wouldn't have been walking down the road. … He would've cut through the woods."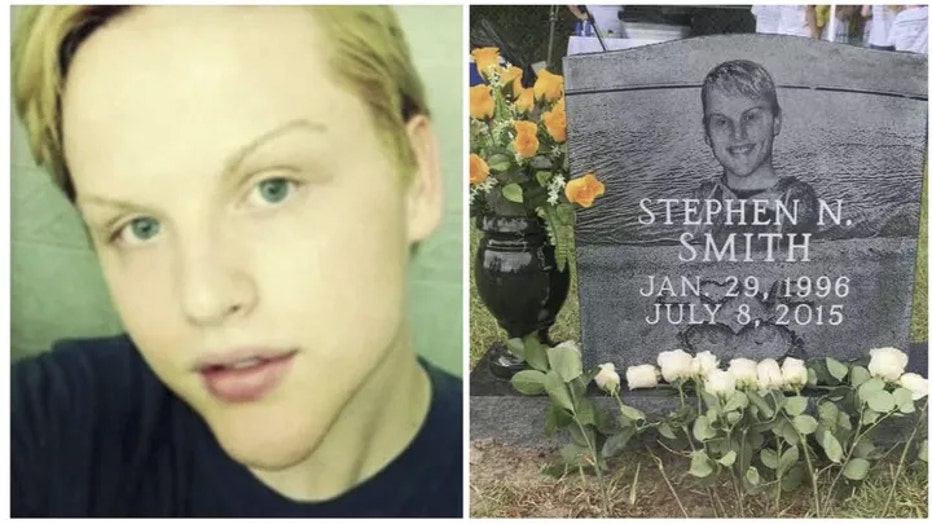 Attorney Eric Bland, who represents the children of the Murdaughs' late housekeeper, Gloria Satterfield — who died at the Murdaugh's Moselle home in an apparent 2018 fall — described the Murdaugh family's "long-rumored involvement" in Smith's death on "Fox & Friends" earlier this month.
"He was found in the middle of a country road in Hampton County, and… the highway department said he was hit by a car, but there was no broken glass, no car parts," Bland told co-host Pete Hegseth. "His clothes were intact, his shoes were on, and he had… a clear head trauma injury that looked like it was done by something other than a car."
Alex Murdaugh "supposedly showed up on the accident scene, and according to [Smith's mother, Sandy], she received a telephone call from him where he offered to represent her, and she was very confused as to why she would need representation," Bland continued.
In a statement released through Buster Murdaugh's attorney Monday morning, Murdaugh's 26-year-old son denied any involvement in Smith's death.
"These baseless rumors of my involvement with Stephen and his death are false," Murdaugh said in a statement Monday. "I unequivocally deny any involvement in his death, and my heart goes out to the Smith family."
Murdaugh called the rumors "vicious" and said that he has "been targeted and harassed by the media and followers of this story."
"I have tried my best to ignore the vicious rumors about my involvement in Stephen Smith's tragic death that continue to be published in the media as I grieve over the brutal murders of my mother and brother," he said in a statement. "I love them so much and miss them terribly."
The increase in attention and suspicion on Smith's case comes in same month as a Colleton County jury found Alex Murdaugh guilty in the 2021 murders of his wife and son at Moselle.
Prosecutors say the disgraced lawyer killed his wife and son in an effort to divert attention away from his mounting alleged financial crimes.
Through more than 75 witnesses and nearly 800 pieces of evidence, jurors heard about betrayed friends and clients, Murdaugh's failed attempt to stage his own death in an insurance fraud scheme, a fatal boat crash in which his son was implicated, and the grisly scene of the killings.
The now-disbarred attorney admitted stealing millions of dollars from the family firm and clients, saying he needed the money to fund his drug habit. Before he was charged with murder, Murdaugh was in jail awaiting trial on about 100 other charges ranging from insurance fraud to tax evasion.
The Associated Press and Fox News contributed to this report.