Bug "swarm" shows up on NWS radar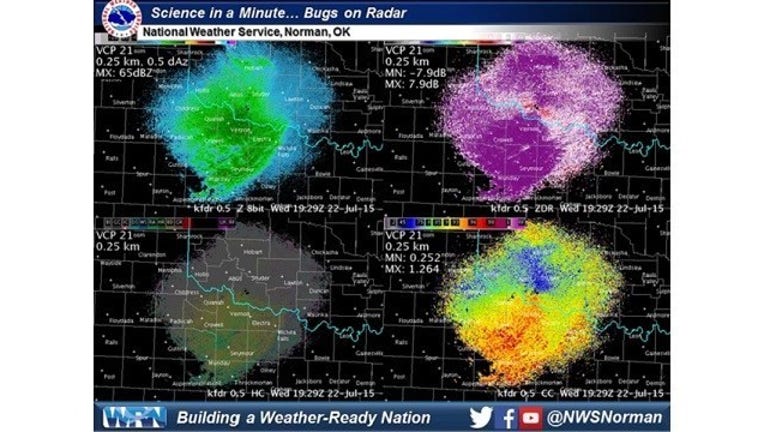 article
QUANAH, Texas -- The National Weather Service is calling for a forecast of bugs in Knox County, Texas.
The National Weather Service in Norman, Oklahoma said it was tracking a "cloud" over the Texas county that turned out to actually be "biological returns." The said rangers in Copper Breaks State Park confirmed to them that what they were seeing on the radar was actually insects, mostly grasshoppers and beetles.
In a YouTube video, meteorologists explain the science behind radar detecting the bugs. They said one might not actually be seeing a solid swarm if they were looking directly at it from the ground nearby, but the bugs were being detected due to the radar's sensitivity. They also said that it is not uncommon for this to happen this time of year.
App users click here to watch the YouTube clip from the NWS