Brides say they were bamboozled after wedding dress, tuxedo company abruptly closes
ATLANTA - Brides and grooms getting ready to tie the knot are now in a bind after a well-known wedding dress and tuxedo business went under. 
Dapper and Dashing has abruptly shut its doors; the company informed employees in an email obtained by FOX 5. Stores in metro Atlanta include Anya's Bridal and Savvi Formal Wear. 
Shelby Branceau of Kennesaw said instead of feeling dapper and dashing, she's stressed and seething. 
"What am I gonna do next? My whole wedding is ruined," Branceau said was her first thought.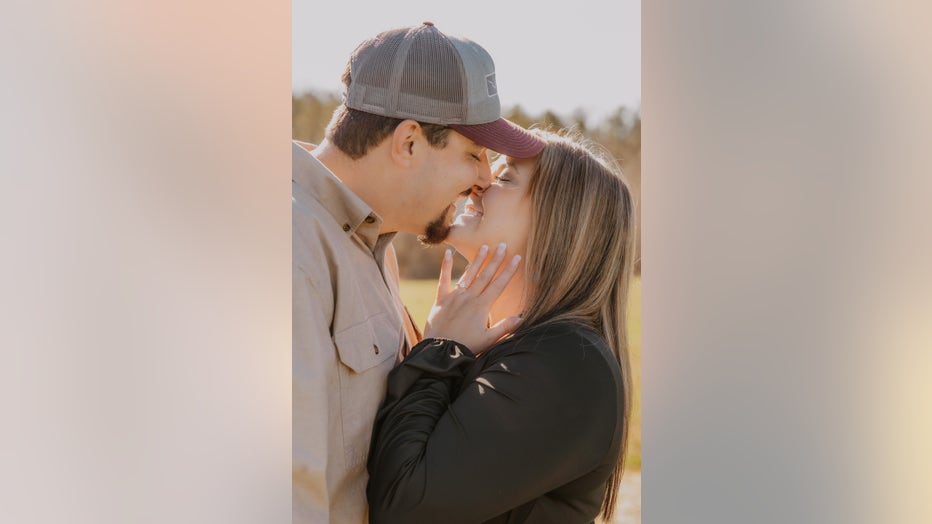 But now her fiancé Cole and his groomsmen now have nothing to wear and are out of a lot of money. 
"I could care less about we get married in," she said. "He could get married in boots and jeans and a T-shirt. But it's just a point of it, like we pre-planned, we got excited and now it's like this morning, full-on panic attack."
The wedding's in November, so she's in a better situation than other brides.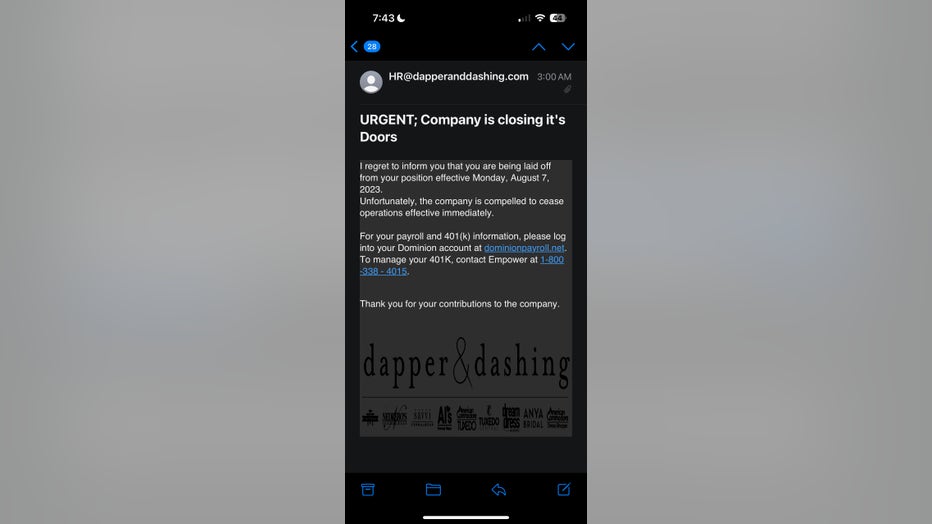 A longtime employee said everyone was blindsided by the news, sharing the email she got at 3 a.m. Monday informing her that her services would no longer be needed.
"I regret to inform you that you are being laid off from your position effective Monday, August 7, 2023," the email reads. "Unfortunately, the company is compelled to cease operations effective immediately."
Even some store's managers had no idea what was coming.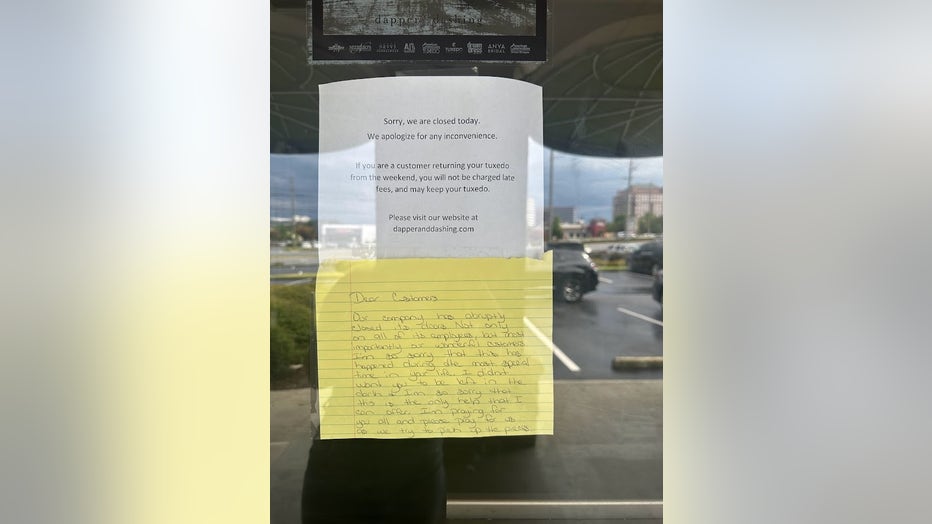 The manager of one location told FOX 5 she went in after she was fired to see if she could reach out to the impacted couples, but she was already locked out of their system.
Instead, she handwrote a note and posted it on the door, reading in part: "I didn't want you to be left in the dark, and I'm so sorry that this is the only help I can offer."
Several requests for an explanation from Dapper and Dashing were not returned Tuesday. 
It's not clear if they plan on returning the money to the brides and grooms who didn't get what they ordered.