Blairsville man arrested for drug possession at gas station on Highway 76 in Towns County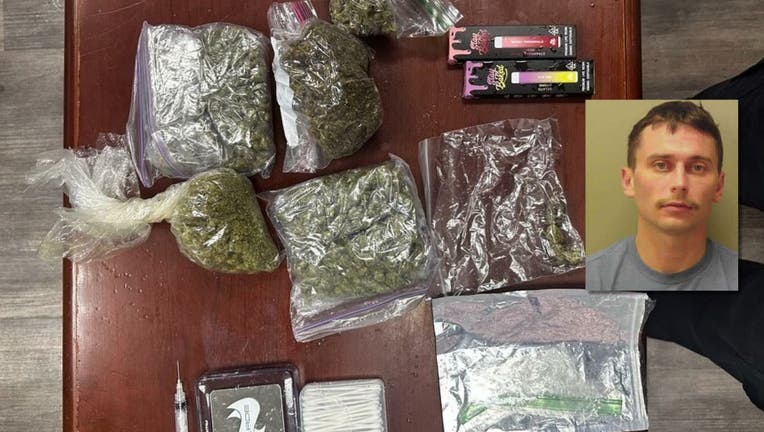 article
TOWNS COUNTY, Ga. - Towns County Sheriff's Sgt. Bryan Forsyth and K-9 Deputy Darringer Barrett, along with K-9 officer Xena, recently made a significant drug bust at the Citgo gas station located on Highway 76. The operation led to the arrest of Blaze Zee Szczepanski, a 29-year-old resident of Blairsville, on multiple charges related to drug possession and distribution.
Forsyth and Barrett received a tip about drug activity in the area of the gas station. A suspicious person inside a vehicle was located and K-9 Xena conducted a free air search of the vehicle and alert positive for narcotics. A search of the vehicle resulted in the discovery of marijuana packaged for sale, scales, and drug paraphernalia. 
Blairsville resident 29-year-old Blaze Zee Szczepanski was promptly taken into custody and faces a slew of charges, including:
Felony Possession of Marijuana with Intent to Distribute.
Felony Possession of Marijuana.
Possession and Use of Drug-Related Objects.
Driving While License Suspended/Revoked.
Sheriff Henderson commended the dedication and vigilance of the Towns County Sheriff's Deputies, acknowledging their tireless efforts in combating the distribution of illegal drugs within the county. 
Szczepanski is currently in custody at the Towns County Detention Center, awaiting further legal proceedings. The case will be closely monitored by law enforcement as it progresses through the judicial system.